Travelling is hectic, filled with last-minute hassles or running around, especially if you plan to travel with kids. We get it, travelling with children is not a cakewalk. They are unpredictable and need more attention than if you were travelling alone. To avoid temper tantrums, last-minute hassles while on vacation, Kesari Tours picked a few tips for travelling with kids you can follow.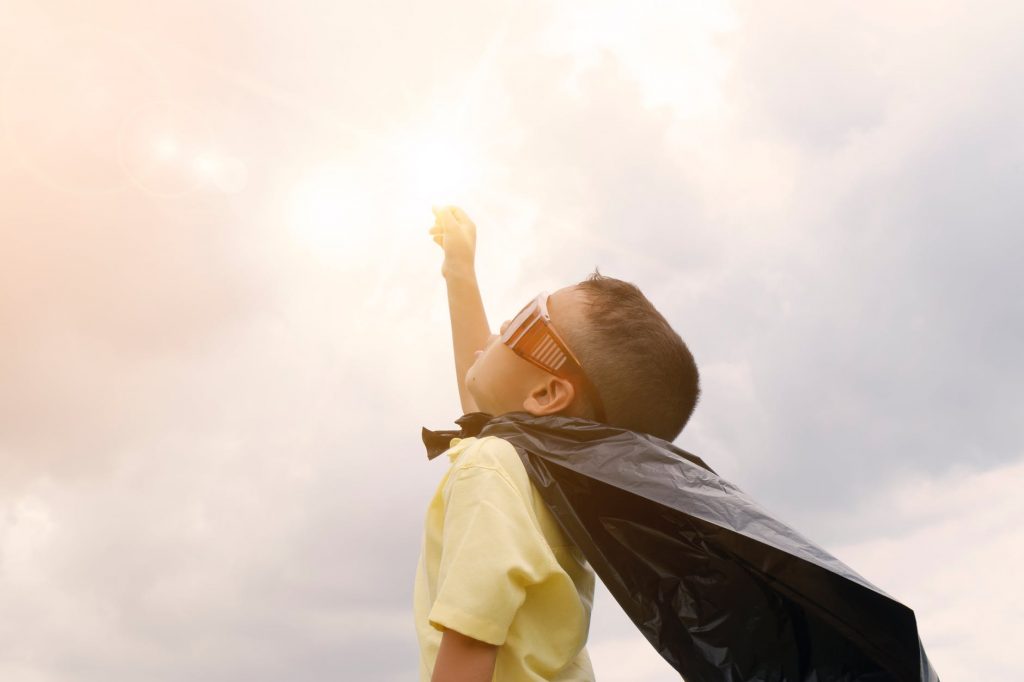 Slow down: You don't have to rush through in your bid to see everything on a family vacation. Even if you've always rushed off the plane, through the airport, trying all those hidden alleys to see most of your destination, but that won't work now. Relax, let others scurry, you go with the flow.
Plan for a slower holiday now that you are travelling with kids and grandparents. You're no longer in charge–have fun with it. Be sensible, consider what you can see or do with your kids. Don't pack too much into your tour. Make sure the pace is what your youngest child can cope with. Include time for small stops enroute for snacks, bathroom breaks, and naps too. You can have a pleasant trip if you ensure your children aren't irritable.
Be Accommodating when traveling with kids: You may want to see everything in a small 3-4-day vacation, but it won't be possible when you are travelling with children. Make sure your itinerary is flexible. Avoid going on a vacation during the holidays. Plan for something in the off-peak season when you can save on flights and accommodation. That way you can enjoy your holiday thoroughly. Use flight sales to pick your travel destination and when is the best time to go on a holiday, instead of picking dates first.
Pack just enough when you travel with kids: Pack light or the bare minimum when you holiday with your kids. You can always purchase anything you need at your destination. Roll your clothes before packing, keep your socks in your shoes. Urge your kids to select and pack their own clothes to reduce grumbles and to instill travel skills. Choose adaptable and comfy clothes and color-matched separates.
That way if something gets filthy you can just change that part of the ensemble. Remember, whatever you will need first is on top of your suitcase. It could be a change of clothes for dinner, pajamas for the night or clothes for sightseeing during the day.
Understand your family's travel preferences: Before you plan a holiday, sit down with your family, and ask them what they would like. Knowing what they like will help you plan a family trip where everyone can have fun. Travel experts believe families that decide on the holiday destination together have a memorable trip.
Set a Family Trip Budget: Travelling with kids and grandparents need not be expensive. Decide on a budget that the family is comfortable with. Have a budget for things such as entertainment, souvenirs, a few spontaneous activities. Ask your kids what they would like so they are happy with the travel plan. Don't hesitate to go above your daily spend occasionally. After all, you're on a holiday to experience new things and create memories of a lifetime. Don't just travel, explore a little. Indulge your kids, go to a well-known restaurant for dinner, go to a sporting event your children like, plan on a safari, do something worthwhile with your kids. Spend time with your kids.
Plan – but don't emphasize it
We want to keep our kids happy and amused, but make sure you don't plan for a rigid trip. Instead of reserving dozens of expeditions, make a list of places you would like to go to or use a travel app to keep a track of them. Or better yet, plan for a group tour with kids.
Plan your air or train travel
Plan your air travel around your kids' sleep time. Evening flights are usually more expensive, but if comfort is what you're looking for, sleeping children are a blessing. If you have a connecting flight, leave enough time between two flights, so, that you don't have to rush through a new airport. If you don't want a flight, check for overnight trains. Both your children and you can rest before you reach your destination.
Leave plenty of time
Everyone hates waiting in queues, but they don't want to be in a hurry either. So, leave home with plenty of hours to spare. If you reach the airport early, make use of any play areas around to ensure the children are tired. The more energy they spend before the flight, the less they'll have onboard. To catch a long-distance train, reach the station before time so that you can reach the right platform and coach before the train arrives.
Study your destination
If you are travelling with a newborn check whether breastfeeding in public is OK wherever you're going. Some places and countries don't mind breastfeeding in public, there are other places where you must go somewhere that's a little private to breastfeed. Ask around if you aren't sure.
Enquire, Enquire!
Enquire both before you go and during the family trip. Will your baby need a visa? What vaccinations do your children and you need? Do you need to carry any special meds? What do you need to keep in mind about culture, behaviour when you reach the destination?
Stay calm and plan on having fun: Despite all the precautions, if your kids turn crabby at the worst possible time, don't lose your temper. Take a deep breath to calm down. It is holiday folks, have fun and don't overthink the dos and don'ts.
If you feel brave enough to send your children on vacation, then check the Student specialty tours Kesari offers. Whether it is historical sites, camping, visiting the universal studios, Disneyland or more these guided trips are fun, entertaining, and educative. Contact Kesari Tours to get more information about these tours on Children's Day.