With lagoons of clear water, sea beaches, historical sites and a pool of adventure activities, Andaman Isles give you a lifetime memory to tourists. The group of islands is 1,400 kilometers off the eastern coast of India. This union territory is home to 572 isles, but only 37 are populated and a few of them are open to tourists.
Whether you visit its capital city, i.e. Port Blair or any other small island or beach, you get plenty of opportunities to enjoy diverse activities. Port Blair is the gateway to the rest of the isles via several ferries throughout the day plying the sea. From water sports and other activities for the adventurous to beach enthusiasts, there is plenty for you to do and see.
Where can you go to on the Andaman Islands?
Whether you are a bird lover, nature enthusiast, adventure aficionado, sea fan or want to experience the sights, you will find many places to visit in the Andaman Islands.
Chidiya Tapu: If you want to see both native and unseen migratory birds on your Andaman tour, just visit Chidiya Tapu in Port Blair. The beach not only lets you view varieties of birds but also experience the best sunrise and sunsets. Do not forget to visit the Biological Park, Munda Pahar Beach, and Sylvan Sands.
Neil Island: Neil Island is a small island in the southern areas of Andaman and a part of Ritchie's Archipelago in the Bay of Bengal. The ocean keeps the island away from Havelock and Ross isle. With coral reefs, green areas, and relatively less marine diversity, the island is perfect if you want to relax for a while or make it a picnic. Don't miss a visit to the Bharatpur, Sitapur, and Lakshmanpur beaches when on Neil Island.
Cellular Jail: To get a glimpse of history's most talked-about jail, visit Cellular Jail in the Andaman. Called Kala Paani, the jail is a three-storied building, with over 600 connected cells shaped like a starfish. In the evening, the jail organizes a light and sound show to give you a delightful insight into the struggle of freedom fighters for India's independence.
Diglipur Island: A tourist magnet, the Diglipur Island is home to the most popular beaches in Andaman i.e. Ross, Kalipur, Smith, Pathi level and Ramnagar Beach. This ecological paradise is a must-visit for its exotic marine life, green landscapes, mangroves, and tropical forests.
Radhanagar Beach: Ranked as one of the best beaches in Asia consistently, Radhanagar Beach is a must-visit in Andaman. The beach is known for the varieties of adventurous activities it organizes, like swimming, snorkeling, parasailing, and boating. The beach is the perfect destination for those who love scuba diving and would love to explore varieties of marine creatures and coral reefs living in harmony.
Vijaynagar Beach
Are you willing to spend some time in serenity after a sightseeing tour or enjoying adventurous activities? Head over to Vijaynagar Beach in the northeast region of Havelock Island. The beach is perfect for visitors passionate about photography, where you can capture an Instagram-worthy sunrise.
Things to do in the Andamans
A Day at Port Blair
Whether you travel to Andaman with your family, for a honeymoon or simply to enjoy adventure sports, Port Blair, the capital of Andaman has something for every discerning tourist. With pristine beaches, green and lush islands, several tourist destinations spending a day at Port Blair is worth it.
Do not miss visiting a few of the popular tourist spots in the city i.e. Ross Island, Cellular Jail, Forest Museum, Samudrika Naval Marine Museum, and Chidiya Tapu. If you are a history enthusiast, don't forget the light and sound show at the city's Cellular Jail highlighting the struggle of Indian freedom fighters. Once you are done with the sightseeing, you can indulge in kayaking, snorkeling, surfing, jet skiing, and scuba diving at Port Blair.
A Day at Havelock Island
Andaman tourists planning to explore sun-drenched sea beaches should make sure to have a full day reserved for sightseeing tour to Havelock Island. Spread over about 92 square kilometers, the island lets you enjoy everything from fishing, snorkeling, scuba diving to a safari. Make sure to visit the popular beaches of the island i.e. Radhanagar Beach, Vijaynagar Beach, Kalapathar Beach, and Elephant Beach.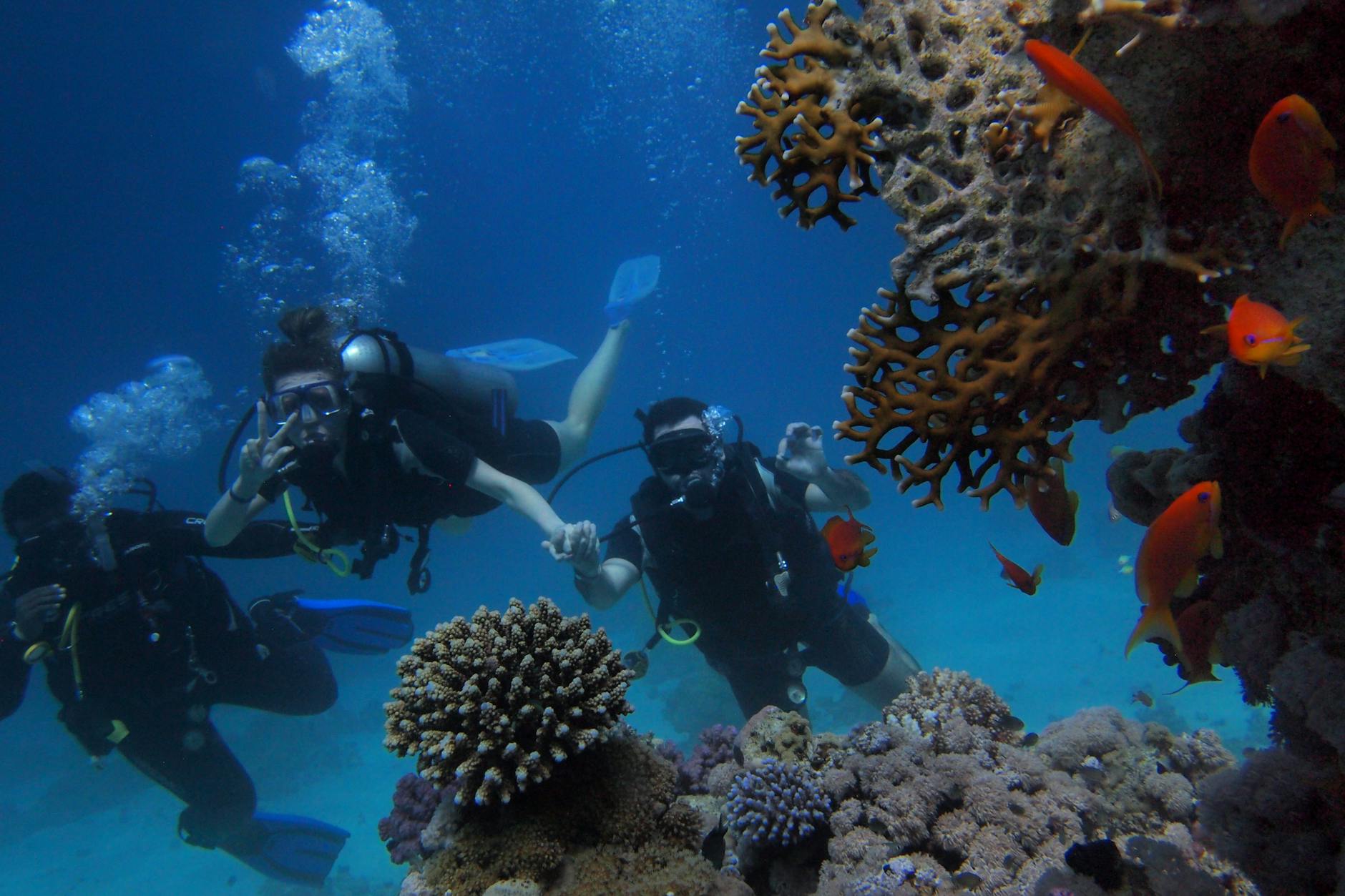 Scuba Diving at Andaman
Your tour to the Andaman Islands will be incomplete if you do not indulge in scuba diving. The islands have plenty of opportunities where you can scuba dive whether you are a beginner or an expert. Havelock Island, Port Blair, Neil Island, Cinque Island, Little Andaman Island, and Passage Island are some places that have many diving spots and coral reefs.
How would you like to plan your trip?
If you are a first-time visitor, collect details about what to do and where you to go. Even though you may easily get the Andaman trip itinerary from a professional tour guide after reaching to the islands, you must plan your tour carefully. Depending on your requirements, you may choose for a group tour, a customized package tour or a solo trip.
How many days should you plan a holiday for Andaman Trip
An interesting thing about your Andaman trip itinerary is that you may enjoy it to the fullest even if you have limited time on hand. 5 to 6 days are enough to explore this beautiful archipelago and enjoy adventurous activities there. We recommend you book your flight tickets at least 2 months before you travel to avoid paying more for them.
If you don't want the hassle of booking tickets and hotels, check out tours Kesari Tours offers for the Andamans. Connect with them to get the best options in your budget.