With Diwali around the corner, we are sure you've planned for a fantastic weekend. Traveling to meet your family and friends, eating sweets and bursting crackers is what you've been doing most Diwali's. How about trying something different? Maybe checking out how others celebrate the festival of lights. Would you like to travel to other places in India or abroad to see and experience the vibrant festival of lights Diwali this year?
If you nod your head, then look at the places Kesari Tours picked for some of the best places to celebrate Diwali this year.
Best International Places to Celebrate Diwali
Bangkok
Dubai
Sri Lanka
Malaysia
Singapore
USA
Europe
Mauritius
Maldives
Hong Kong
Bangkok: One of the best places to celebrate Diwali this year, Bangkok is vibrant, inclusive, and exciting. Bangkok, the social and financial capital of Thailand offers both tourists and locals of all ages an endless and interesting palette of activities, revelries, and other events to enjoy and experience. From magnificent sales, memorable stage plays to colourful temple carnivals, lavish food festivals and unusual art installations; there is something going on every day. Not to forget the multi-cuisine restaurants, pagodas, and ancient temples, sublime beaches and amusement parks that make for a fun-filled extended Diwali vacation.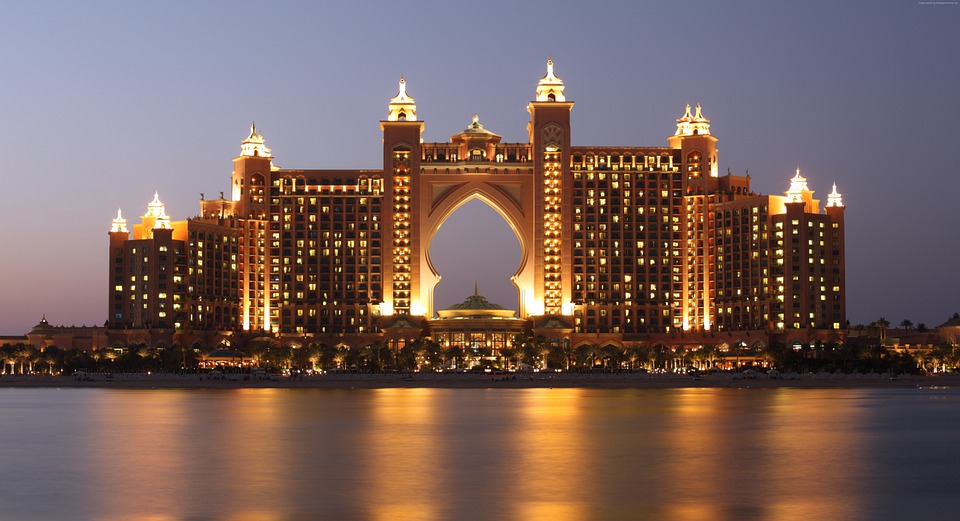 Dubai: The city of excesses does nothing small. This applies to its Diwali celebrations too. To add a little colour to your vacation, hop onboard a flight and be ready to make the most of the endless festivities, live entertainment, incredible fireworks, sumptuous dining options, and exclusive deals just for you. From gold and textiles souks, traditional Abra creek crossing, Bollywood park events, global village entertainment, fun at the Atlantis water park and the lost chambers aquarium, trying your hand at watersports at the kite beach and so much more. Plan a weekend with your family in Dubai and you won't be disappointed.
Sri Lanka: One of the grandest Hindu celebrations, Diwali is one of the best times to visit Sri Lanka. Diwali celebrations in Sri Lanka take on a new meaning when you consider its connection to the epic Ramayana. Called Lankapur after the demon king Ravana, the Tamil community celebrates Lord Rama's return by lighting earthen lamps, decorating temples, donning new clothes, and sumptuous feasts. If you are keen on a Sri Lanka getaway plan to visit Colombo, Galle, Kandy and Bentota for the best time on the beach, local cuisine, retail therapy, and water sports.
Other international destinations where you can expect different celebrations for Diwali are Singapore, Hong Kong, the USA, Europe, Maldives, Nepal, Mauritius, and others.
If you're not up for an international Diwali vacation, check out the places in India that are known for their diverse Diwali celebrations.
Best Domestic Places to Celebrate Diwali Differently
Rajasthan
Gujarat
Goa
Kolkata
Ayodhya
Delhi
Chennai
Hyderabad
Kerala
Diverse Diwali celebrations in India
Rajasthan: If you're looking for places to visit in Diwali. Then Rajasthan fits the bill for sure. With grand celebrations all over the state from Jaipur markets, Jodhpur festivities and royal Udaipur celebrations there is lots of fun in store. From ethnic shows, live performances, polo, and golf matches to markets lighting up and staying open late night are what you can expect in Jaipur.
Decked in lights the markets compete for the best lighting crown every year. The Nahargarh Fort that stands tall on the edge of the Aravalli range overlooks the city. It is the perfect spot to watch the sunset and the city light up. Udaipur, home to grand palaces on lakes lit up with lamps where the lake shimmers reflecting the lights and fireworks.
Gujarat: Ever experienced a tribal Diwali celebration? If you haven't then maybe you would like to visit the Dangs village in Gujarat. 270 km from Vadodara, this village is known for its pollution-free noiseless Diwali celebrations. Be ready to experience tribal life at its best where you will find the locals creating Rangoli in their village. You will get a chance to see how they use the forest resources, learn a new art, get a chance to eat organic vegetarian food cooked especially for you. If you like trekking or hiking, join the daily activities of the tribes. Remember, your visit is helping their livelihood too.
Goa: Haven't seen a demon effigy one larger than the other before? Well, a trip to Goa can give you a chance to do exactly that. Plan a trip to Goa where Diwali celebrations include burning effigies of the demon Narakasura Lord Krishna killed. Every village and city compete to make the largest and creepiest effigies that are burnt at dawn on Naraka Chaturdashi, a day before Diwali. Another popular activity in Goa is gambling during Diwali. You may want to try your luck at casinos in Goa. Remember, book your seats on the floating casinos in advance.
Kolkata: West Bengal and Northeastern parts of India celebrate Diwali venerating Goddess Kali another avatar of Goddess Durga. For Kali Puja celebrations in Kolkata, the city lights up with candles, fairy lights, and earthen lamps around midnight to celebrate the beginning of the festival. The Kali temples in Belur Math, Kalighat and Dakshineswar attract thousands of devotees during the three-day Diwali celebrations. Don't forget to get a taste of their famous sweets during the festival.
All the other places in India have equally unique celebrations and we are sure you can have a fascinating holiday during Diwali this year. If you want to plan a quick getaway connect with Kesari Tours today.