Ever planned to visit Kutch? Have you wanted to see what India's Thar desert is all about? Seen pretty locales of Kutch in your favourite TV serial or movie. Would you like to experience it all? If you haven't and feel you'd love to experience the undulating white sands of the White Rann of Kutch as far as the eye can see. Get an Instagram-worthy click of the desert under the full moon, enjoy the culture, its crafts and more then, the Gujarat Rann Utsav is the best time to visit Kutch, a picture-perfect destination for a week-long holiday or a quick weekend getaway.
The beauty of Kutch:
The Greater Rann of Kutch in Gujarat is the largest salt deserts in the world. It is known not only for its beautiful white sands but also for an annual fest the Rann Utsav, which has thousands of people flocking to it during winter. You may fall short of adjectives to describe the Kutch's natural beauty, the paint-worthy cultural canvas, a cornucopia of art forms, and a foodie's paradise. Though winters may be cruel in the desert, it is the perfect time for you to embark on an adventure that celebrates art, culture, food, and life.
Rann Utsav Dates: This year the Utsav started on 28th October and will end on 23rd Feb 2020.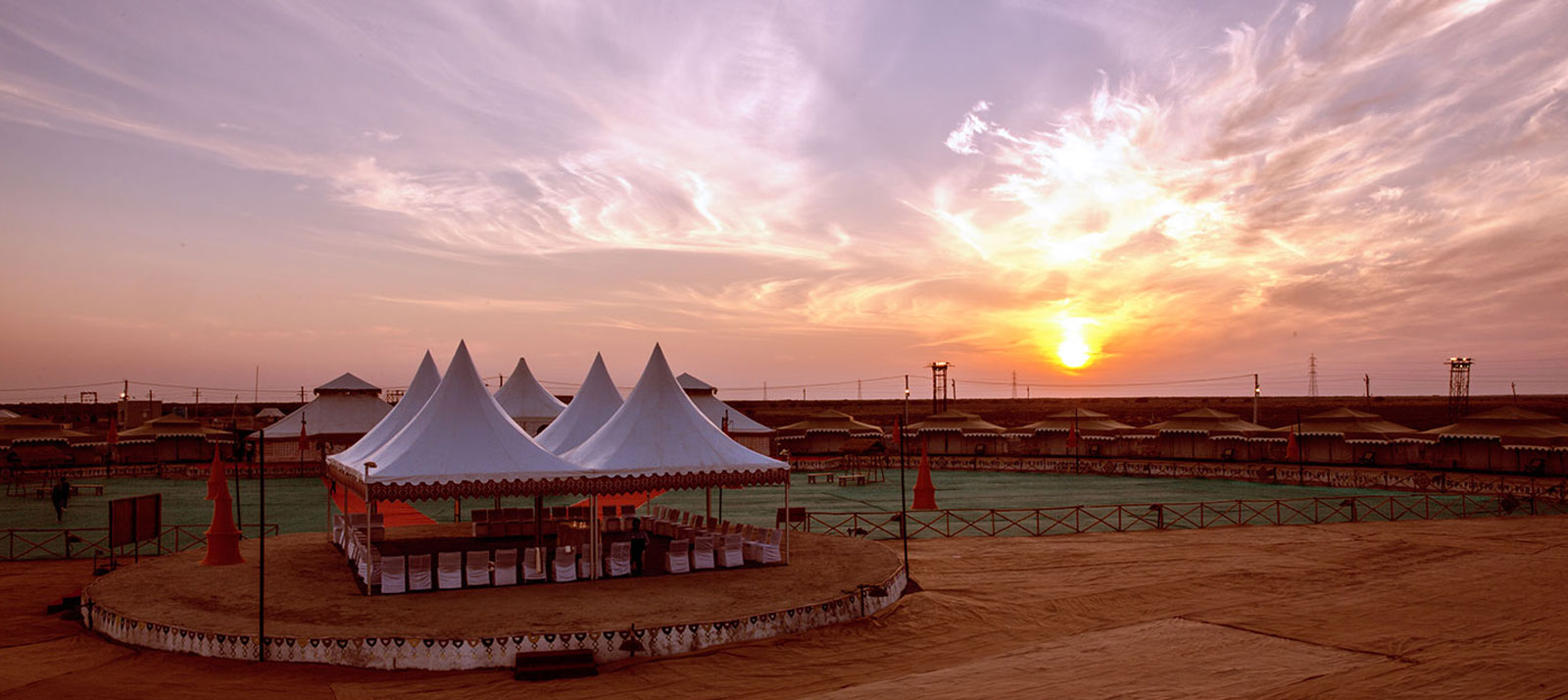 6 Interesting facts about Rann Utsav to know:
Did you know the Rann Utsav is an annual festival the Department of Tourism Gujarat organizes during winter?
This festival starts at the beginning of winter in October or November and ends in February ushering in summer.
A small village, Dhordo in Kutch, Gujarat becomes the focal point where a temporary city springs up. Over 2 lakh tourists globally visit Kutch during this time and this number increases each year.
Over 350 tents are put up to house visitors covering an area of 5,00,000 sq.mt.
You must have a government pass to visit Kutch as its close to the Indian borders. You can collect the passes from the Bhirandirya check post.
As soon as the Utsav ends in February, the white sands of Kutch lose their colour.
Rann Utsav location:
Set 85 km away from the city of Bhuj, Tent City is a city built only for the festival in the Dhordo village offering visitors a chance to enjoy the sublime beauty of rustic Kutch. Spread across an area of 5 lakh square meters there is plenty you can do whether it is sightseeing around Kutch or checking handicrafts local artisans make. Then Kutch Rann Utsav also offers a chance to try your hand at plenty of adventurous sports.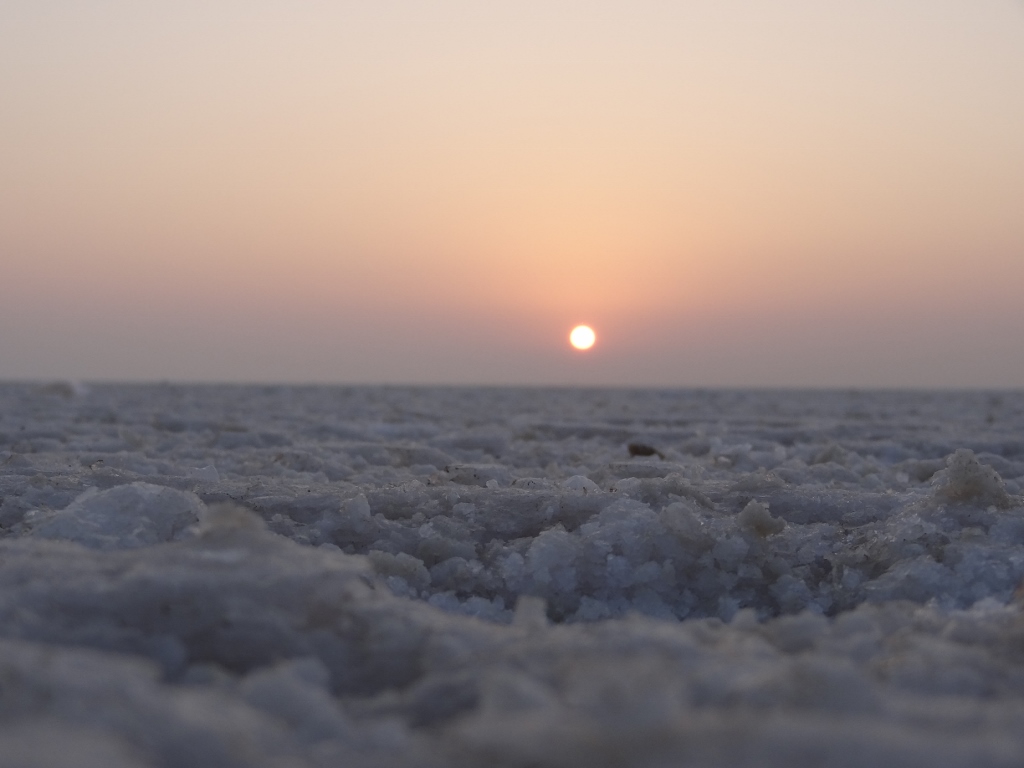 The Magic of Gujarat: Gujarat is home to several notable places that figure on most bucket lists, but the Rann of Kutch tops that list for sure during winter. This tranquil topographical marvel with its 12078 sq.km in the Thar Desert is an extraordinary salt marsh offering a dazzling panorama of white sands across the horizon. But, did you know the white sand is underwater till the locals start preparing for the Rann Utsav?
Looks like nature only gives you a glimpse of its beauty when you plan on celebrating life in its diverse forms. The Tourism Board Gujarat makes sure you create memories you can cherish all your life. From gorging on sumptuous traditional fare to shopping for art, crafts and other items, the Rann Utsav in Gujarat is a mélange that you must not miss. Experience everything from its folk dances, crafts, white sands under the moonlight to star gazing and several other adventures. You can enjoy your vacation with luxurious amenities from AC cottages to a Rajwadi Suite. The tent city has a club and a spa that you can make use of and Wi-Fi too.
The Fringe Benefits of Rann Utsav: Except for winter when tourists visit Rann of Kutch in droves, the desert is not a destination that tops the list when it comes to planning a holiday. The Rann Utsav is the best time to visit and make the most of your holiday too. Explore places around Kutch, take up adventurous activities or enjoy lounging on the beach.
Book a sightseeing tour to visit the ancient Kera Shiv Temple, the Narayan Sarovar, the Mandvi beach and more. Explore the Bhirandiyra, Gandghi-Nugam and Khavda villages close to Kutch and enjoy their workshops for handmade textile and fabrics. You can always venture further into Gujarat and visit the Modhera Sun temple, which is as beautiful as the Konark Sun temple. The wildlife preserves in Rann of Kutch are known for the rare bird species that migrate to the marshlands during winter.
Things to do at the Utsav: When on holiday shopping is a must. Check out the Rogan art, Lacquer, chunky silver, and gold jewellery, embroidered and mirror work garments, and Ajrakh block prints, Bandhini and more. Enjoy traditional folk music and dances from Gujarat and Rajasthan in the evening, while the sun sets on the Greater Rann of Kutch. You may also enjoy shows that showcase regional diversity in all its splendour and colour.
Getting There at Rann Utsav: Take a direct flight to Bhuj or Ahmedabad, and then local transport to the Rann of Kutch. You can also get a train to Bhuj and then move to the Dhordo village. If you've booked one of the Rann Utsav packages with Kesari Tours, then your transfers to and from the White Rann of Kutch will also be taken care of.
Experience Rann Utsav with Kesari Tours
You can pick from a 3N/4D Rann Utsav package to a 5N/6D package for Rann Utsav with a visit to Somnath and Dwarka. Kesari Tours works out the intricacies of making your holiday the best time of your life.
If you want a stress-free holiday, book with Kesari Tours and let them work out the details for you.