If you are someone who is fascinated with Europe, then you should surely scroll ahead to know more. Check out these destinations to make your holiday memorable and at the same time unforgettable.
Rhine Falls
Located on the border of Zurich and Schaffhausen, the Rhine Falls is 150 meters wide and boast an elevation of 75 feet. You can trace back the origin of these falls 14,000 to 17,000 years ago. It actually exudes beauty along with a channel which is the remnant of the Rheinfallfelsen.
Ferrari Museum
Dedicated to Ferrari sports car, the Ferrari Museum is located near Modena, Italy. Not only does it showcase cars but also features historical objects, photographs and awards associated with the Italian car racing industry. Once you at the site, you could view the exhibition of road as well as track cars spread across an area of 2500 square meters. Contact Kesari Tours to know more about what they have for your vacation.
Disneyland
When you think about theme parks in Europe, then you should surely visit Disneyland. Situated in Paris, this entertainment resort has many hotels, golf course and an entertainment complex sprawled across 4800 acres area. Big Thunder Mountain, It's a Small World, Pirates of the Caribbean are some of the attractions worth visiting.
Lido Show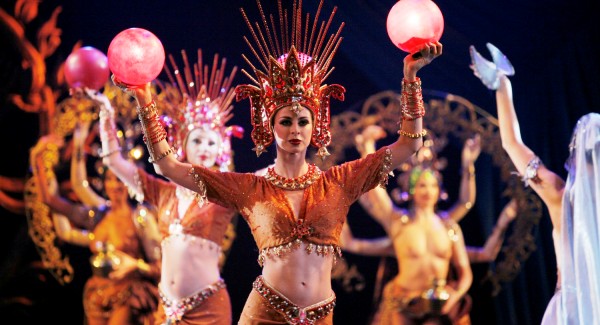 The Lido Show comprises of 10 to 20 scenes which last for a duration of one and a half hour. Each show features mind blowing performances of Bluebell Girls which is nothing but a group of singers and dancers. Get in touch with the professionals working at Kesari Tours to know more about Europe.
Madame Tussauds Museum
Globally recognized as the wax museum in London, the Madame Tussauds Museum displays works of people who are famous since many years. As soon as you are near the site, you can marvel at its green dome. While figurines of celebrities are showcased, Madame Tussauds was referred in literature and some blockbusters directed by Alfred Hitchcock.
Royal Windsor Castle
Known as the royal residence of Berkshire, the Royal Windsor Castle is something that you should certainly visit while you would be planning your trip with Kesari Tours. The attraction was designed for protecting Norman dominance and was constructed by William the Conqueror.