Dussehra, also known as Vijayadashami, is one of the many known Hindu festivals celebrated in India, which is full of vibrancy and fireworks. The day is known to be celebrated for more than one reason.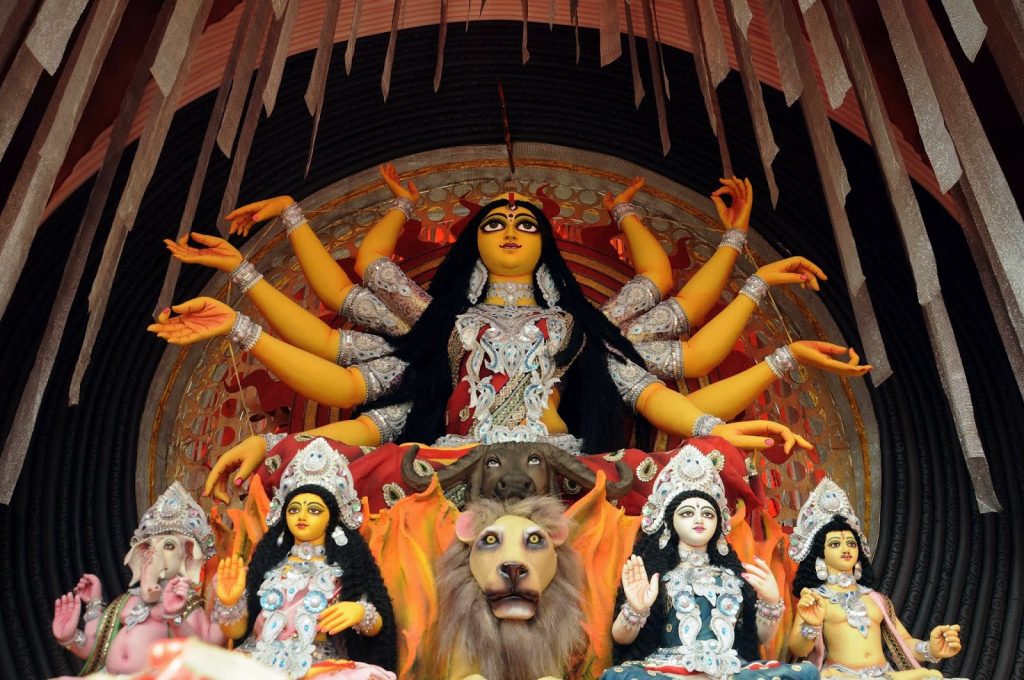 On this auspicious day, Lord Rama killed the ten-headed demon Ravana, who had abducted Lord Rama's wife Sita. Since then it has been a ritual for fellow Hindus to celebrate good over evil in quite an intriguing way, like the one which is observed in Rishikesh, where you will witness huge towering effigies of Ravana, which is burnt on bonfires with fireworks marking evil's destruction.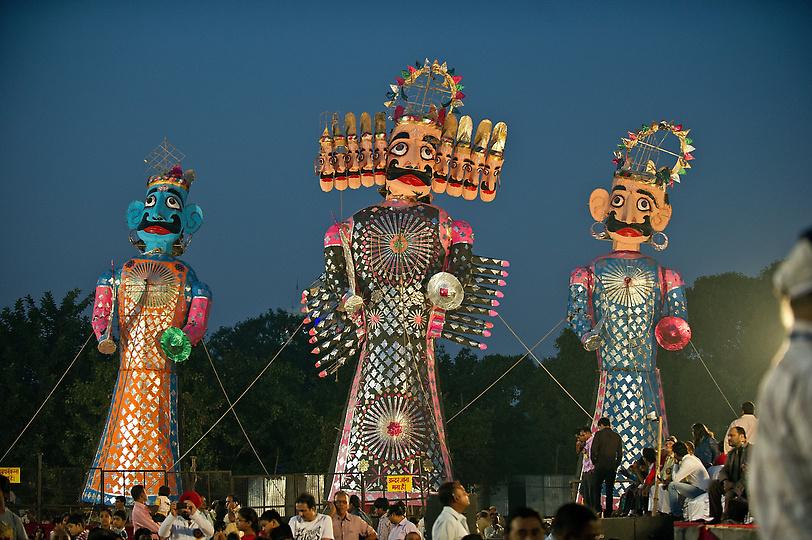 Ram Lila:
Another interesting fact is, in most parts of Northern India, the "Ram Lila", a story which talks about the victory of good over evil is enacted by performance artists, which depicts the true story of Rama, Sita and Lakshamana.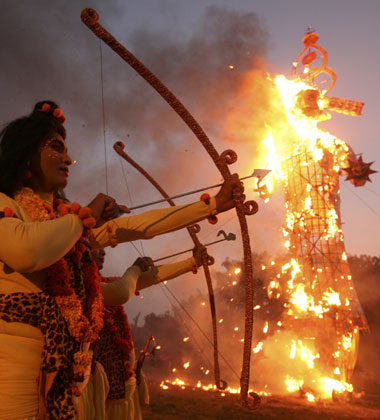 The "Ram Lila" is based on the very sacred Hindu Text Ramcharitmanas by Tulsidas. In most places, the "Ram Lila" lasts for a month while in other regional cities it is enacted exactly nine days before Dussehra. These performing arts come to an end on the night of Dussehra, when the victory of Rama is celebrated by burning the effigies of evil Ravana.
The "Ram Lila" is observed in cities of Ayodhya, Varanasi, Uttarakhand, Uttar Pradesh and Bihar among many other notable ones.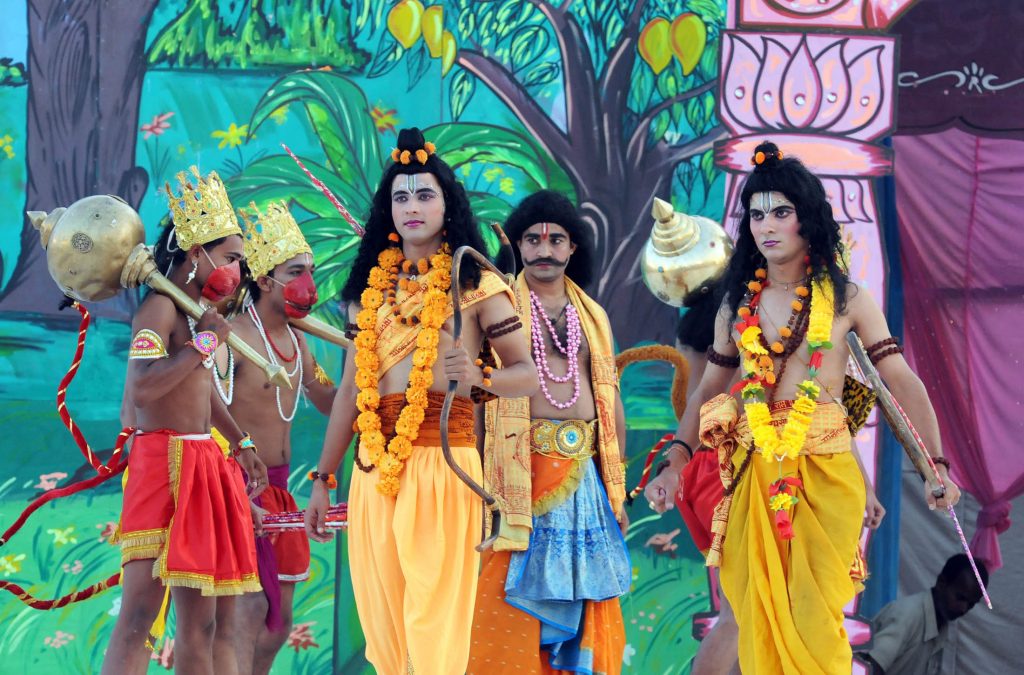 Goddess Durga's Victory Over Mahishasura:
Another interesting story behind the celebration of Dussehra is the Victory of Goddess Durga over the Demon . The demon Mahishasura was undefeatable and had destructed many through his evil powers. Goddess Durga fought against the demon and defeated him successfully.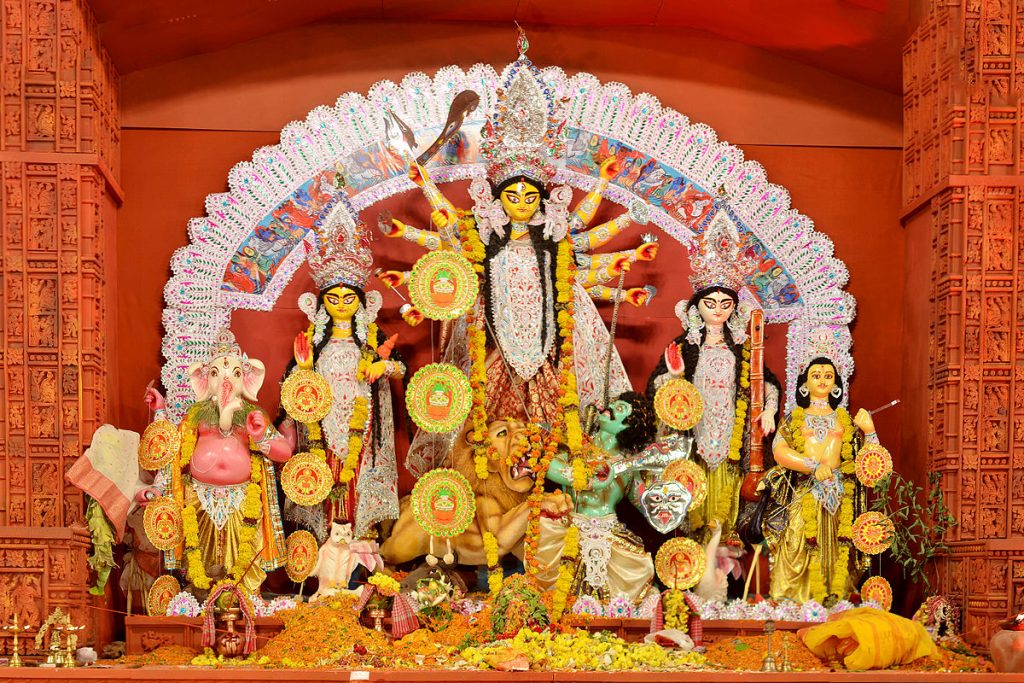 In the remembrance of Goddess Durga's victory, the Goddess is worshipped by a holy ceremony, Durga Puja, majorly in West Bengal, Bihar and Assam among other parts of India.