Whether it is a beach-side destination or a mountain sojourn, as you prepare to head for your summer vacation with Kesari Tours, here's a guide to your vacation wardrobe…
Before you start thinking about what to pack, read up on the weather forecast for your holiday destination. Knowing what you will be doing each day will also help you plan your outfits as opposed to randomly chucking stuff into your suitcase!
Choose breathable fabrics such as cotton, linen and rayon. Remember, white and light coloured shades reflect the sun and keep you cool.
For a 7-day trip consider packing 7 tops, 3 pairs of pants, and at least 3 pairs of socks if you're wearing sneakers. For a beach holiday, you could cut down on the pants and substitute with denim, cotton or printed shorts. Ladies, you could tote a couple of relaxed, loose style dresses, which are easy to wear.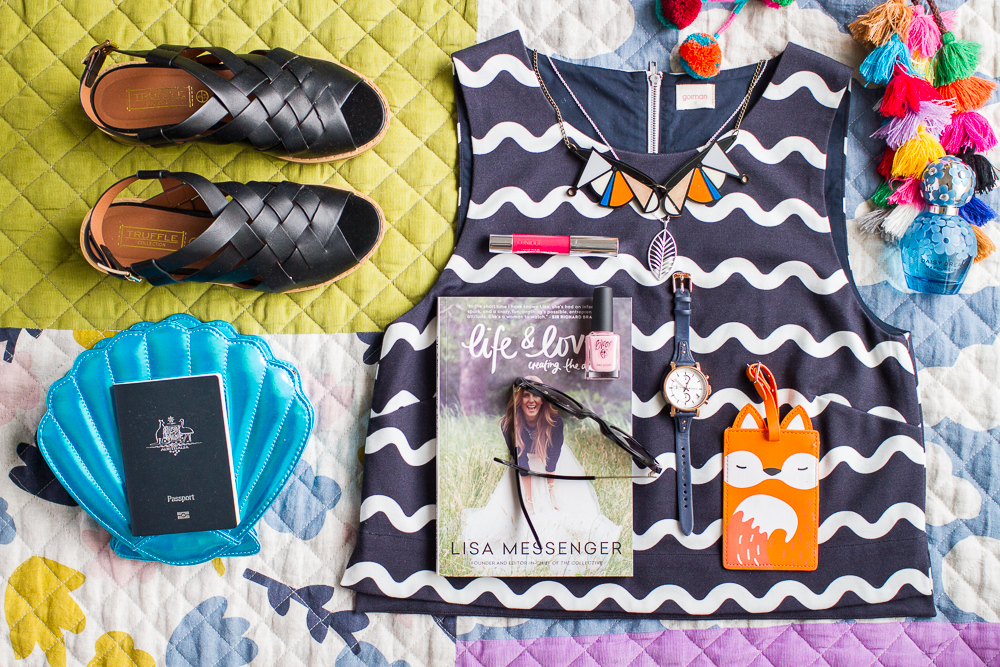 Whether the hills of Mussoorie or the slopes of Switzerland, avoid the bulky coats! Instead, opt for knitwear in neutral shades which can be worn with a variety of outfits. If it's cold, add a layer, if the activity has you warming up, slip a layer off.
If you must carry a light jacket or cardigan for cool evenings, simply wear it to travel in.
A stole/ scarf doubles up for protection against both the sun and post-sunset nippiness.
One or two night-suits nighties should be sufficient for a week.
Two sets of swimwear would be ideal for a beach vacation – you use one while the other dries. Pick styles that suit your body shape and fit you perfectly.
Wear your closed-toe shoes to travel in. Carry along flip-flops, sandals or sliders. Avoid high heels – they are not ideal for cobblestone streets or sandy beaches. Trainers are great for sight-seeing and gym routines. For a dressier dinner, opt for pointy flats or chic sandals.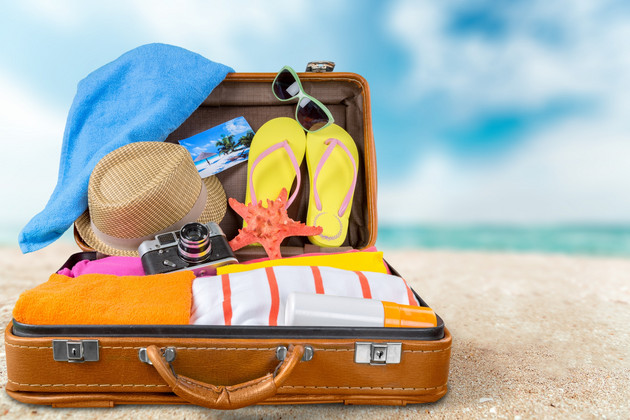 If you're carrying a sunhat, just wear it on the flight or buy one when you reach your destination.
Carry a classic pair of sunglasses, with a good UV filter.
Avoid taking your most expensive jewellery with you. Carry simple, non-expensive stuff including a flashier pair of earrings for party nights.
As far as bags go, consider a simple beach bag to carry beach essentials, a cross-body bag which is ideal for sight-seeing and for carrying along your money and debit cards, and maybe a clutch for evenings at the bar!
Your vanity kit can include sunscreen, shower gel, deodorant, razors, tweezers, shampoo and conditioner, hair bands, a hairbrush, lip balm with SPF and first aid supplies.
Shine on, happy traveller!