Sikkim is one of the most beautiful and scenic states of north-east India. It is like a diamond in the navratna ring, which makes the whole piece look more alluring. If you are looking for a holiday where nature is untouched, then look no further, Sikkim is the place to be. A city, which has a perfect mix of culture, heritage, and mouth-watering food.
With Kesari Tours as your travel partner take a Sikkim food tour today to relish the simple yet unique flavours this beautiful state has to offer. Sikkim traditional food is a beautiful mixture of Tibetan, Nepalese, and the local Sikkim flavours. The resultant cuisine, a mix of three cultures will satiate your taste buds and make you crave some more.
Here is our curated list of some of the authentic delicacies from Sikkimese cuisine.
Momo (Dumplings): We all love momos! This is one food item seen all over India today. A delicacy of Tibetan origin with a twist of Nepalese cuisine is now the lifeline of Sikkim's food. In Sikkim, you will find the best momos you have ever tasted. Momos are small pockets made of all-purpose flour and often stuffed with different vegetables and meat. To have some of the best momos visit The Roll House and Taste of Tibet in Gangtok. Not to miss are the cheese momos.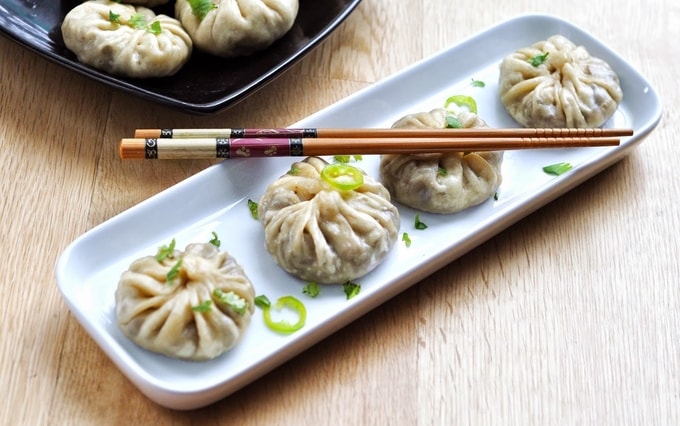 Thupka: A simple noodle soup, made using fresh vegetables, spice and minced meat (if non-vegetarian). Thukpa is one of the most loved dishes in Sikkim. It is both delicious and healthy and worth trying (not to miss). It is an absolute essential Sikkimese cuisine food that helps you ward off the cold harsh climate here.
The ingredients are mostly that are locally grown like carrots, cauliflower, spinach, capsicum, and celery. The dish is high on spices as well and you will find this dish being served in most restaurants in Sikkim. But, to get an authentic flavour try getting it from local vendors as they follow the traditional methods of cooking to preserve the traditional flavours.
Phagshapa: Though a not so well-known, this dish is a must to try for pork lovers. It is a spicy and tangy flavourful dish with an unusual combination of pork and radish. If you are health conscious then you must try this dish as it is made in zero oil. A protein packed dish will satiate your taste buds while keeping you healthy. In Gangtok, you can relish this delicacy at the Golden Dragon hotel.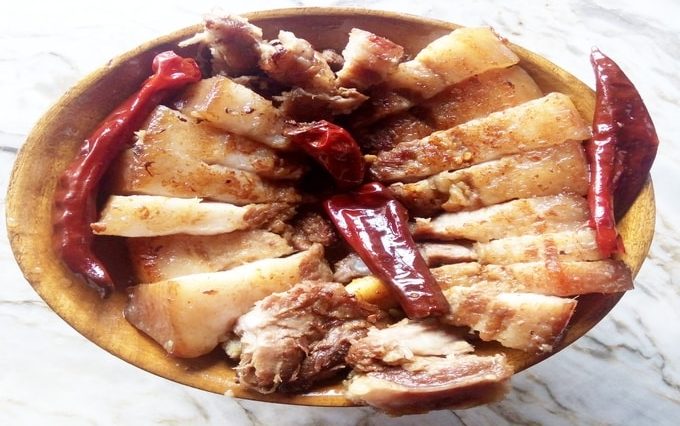 Gundruk: Another staple in Sikkimese cuisine, Gundruk is of Nepalese origin. It is a vegan dish and is made with the leafy vegetables like cabbage and radish. You can also find a hint of mustard leaves as it is sometimes added in this to enhance the flavours.
Drooling already! From momos to thupka, Sikkim's food is healthy and tasty. The local cooking methods bring out the best flavours of vegetables, which is in sync with the state's pure and beautiful nature. So, pack your bags and get ready for a gastronomical experience with Kesari Tours as your trusted travel partner.