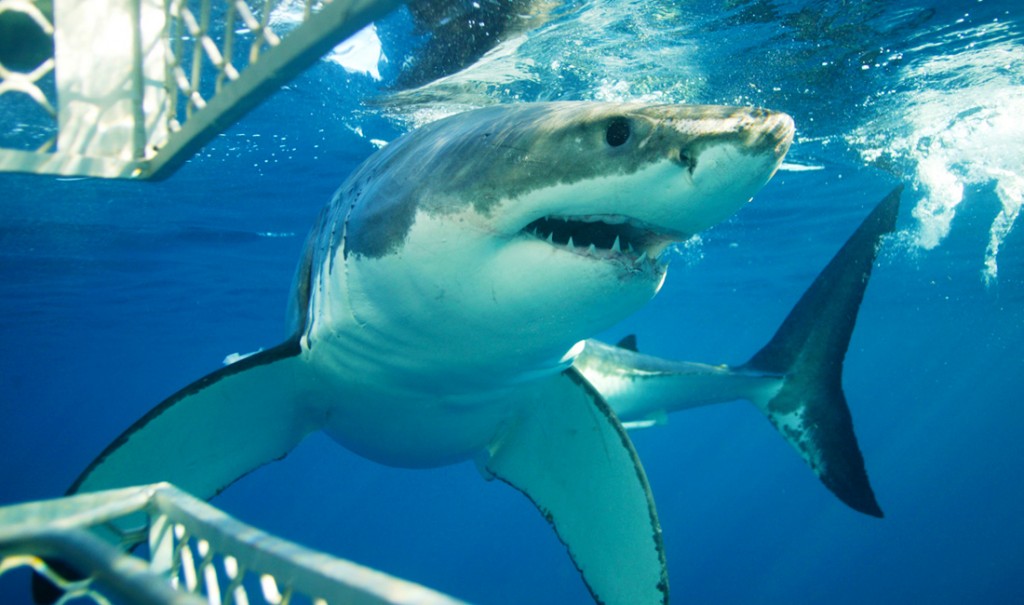 Diving with sharks is on many a person's wish list – Isn't it? It is among the list of things, we want to do at least once in our lifetime.
Well, your dreams can come true coming down to Cape Town in South Africa. Yes, you heard it right. You will get a chance to get in a close encounter with one of the world's most beautiful animal, the Great White Shark. Kesari tours promise a unique unbeatable shark diving with stunning surrounds. White Shark Breaching offers the trip to cherish forever. Currently, you can find two main places to plan out for this trip and these are Seal Island in False Bay or Dyer Island off the shores of Gansbaai. Both of these destinations will simply blow off your mind and leave you speechless… Seal Island is the superior place in the world for watching Great White Sharks playing and breaching on seals. To capture a live video of the Great White Shark breaching on a live seal, you must take a tour to this place.This trip also comprises of the cage diving. Add on to your South African experience reaching Gaansbai, which is just two hours away from Cape Town, popularly known as the white shark capital of the world. Take a picturesque of the densest population of great white shark in the world exploring this place… Hold on your thrill for a while, as you will get the perfect opportunity to get into a cage and discover the shark's world.
Swimming with the sharks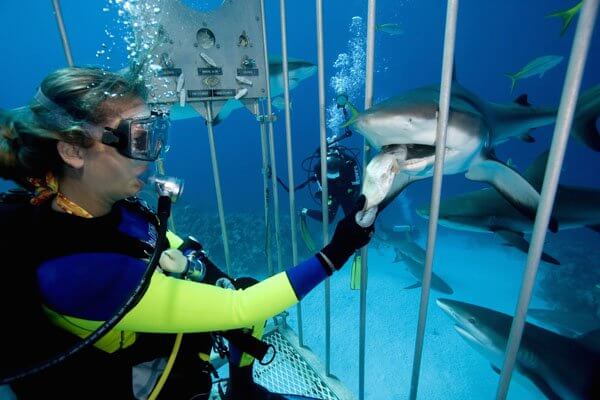 Get the dramatic and intense feeling while zipping over the terribly cold waters towards Shark Alley, and reaching the open sea from Kleinbaai. The adventurous and exciting shark diving experience with Kesari tours will surely give you an adrenaline rush, that you have never felt before. Put on the snorkel mask and get ready to take in the thrill to swim below the water and capture a glimpse of the 4m-long shark. Your heart will beat faster as you get the beautiful view of the Great White Shark from very close that will swim before you. It's just a wonderful feeling to swim with the ragged tooth enormous sharks for around 20 minutes. Believe me, you will hardly get time to come up for open air as you just can't lay off your eyes from the sharks jumping and swimming one after another, circling your cage and sniffing you out. The sensational view of the beautiful sharks swimming right beside you, the tip of its nose touching your fingers and its tail flipping around you will simply bewilder you, and fill your heart with tremendous happiness and excitement. Take a waterproof camera, to capture each and every moment under the water with the marvelous sharks.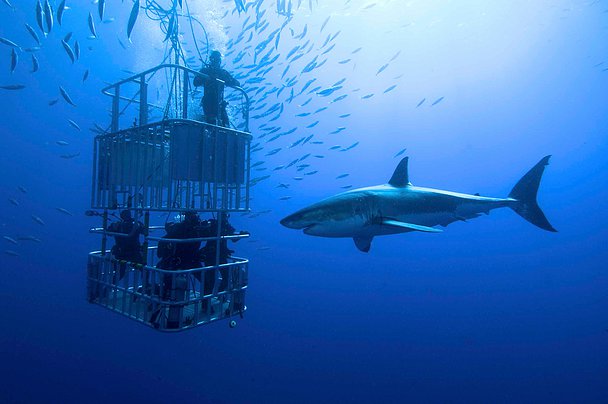 Can't wait for more? Simply decide a trip to South Africa with Kesari tours and get ready for the magical shark adventures that are impossible to recreate in the wild.