Ganesh Chaturthi The birth of Lord Ganesha is celebrated on a grand scale every year as Ganpati Festival in India especially in Mumbai and other parts of Maharashtra. The commercial capital of India dons a festive garb with colourful and vibrant processions ushering Lord Ganesha to their homes and localities. So, if a visit to Mumbai is on your mind try visiting during this festival to witness the spectacular celebration with your trusted travel partner Kesari Tours.
Ganpati Festival In Mumbai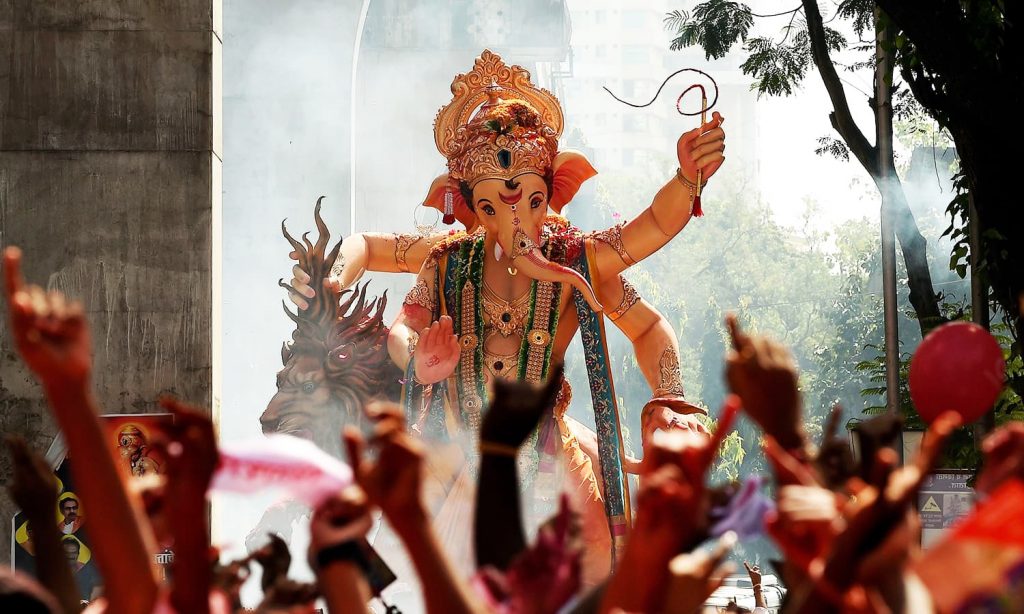 So, what all you can do? Well, you can watch the artists at work. The preparations for the festival starts months in advance, with artists coming from all over from the country to create giant idols. The idols are made for both worshipping for the public in different localities or for private homes. You can take a day tour to watch the artists moulding, shaping and colouring the idols.
A Few weeks before the festival the idols are given a finishing touch. In some localities of Mumbai, the best idols, decorations and social message are awarded various prizes. Take some time out and get to the streets of Mumbai to watch this spectacular festival.
This festival is a 10-day extravaganza of food, cultural trips and the frenzy of people visiting various pandals all over the city. You can be sure to find snake-like queues and people standing for hours to get a glimpse of the Elephant God.
The festival culminates is with the immersion of idols or Ganesh Visarjan as it is called. The statue immersion happens several days during the festival, the most auspicious day to see is the Anant Chaturdashi, it falls on 19th September this year. The largest of idols are taken for street procession this day, popular one beings of Lal Bagh Ganesh idol.
What to watch in the Ganesh Chaturthi festival
The most popular one being the Lalbaug one in central Mumbai, popularly known as Lalbaugcha Raja. Worried about the crowd, visit on a weekday then. The street procession, which is an incredible view starts from Lalbaugh, passes through Byculla, to Girgaon and lasts for nearly a day before it is immersed early morning.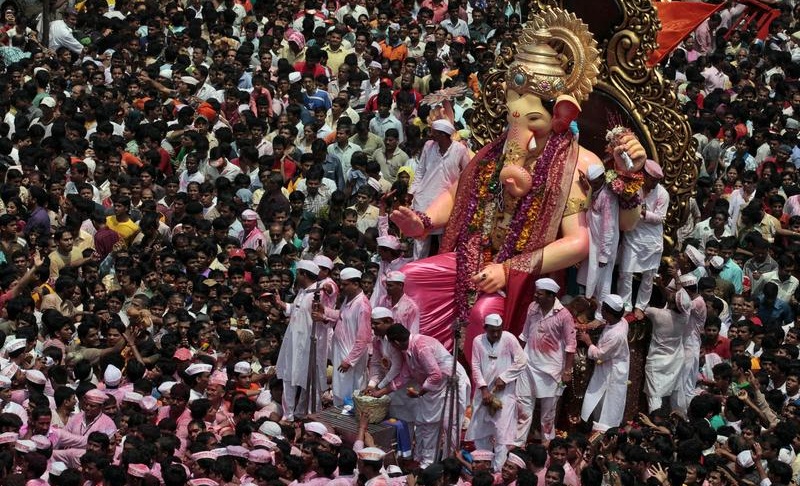 The nearby Mumbaicha Raja is another interesting one to visit, with different themes every year. The themes range from historical aspects to famous religious sites. If you are the one with limited time, Mumbai Cha Raja is a good option for you with smaller crowds. Another famous one is the Khet wadi Ganraj, near Chowpatty beach in Girgaon. The Ganesh idol here is the tallest one.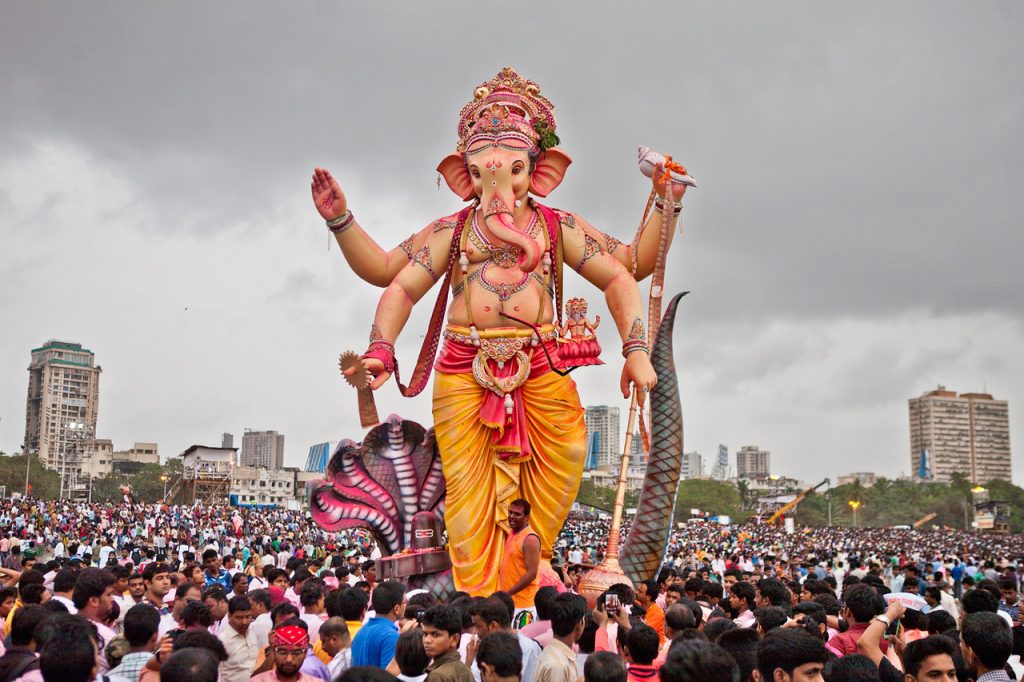 Ganesh Visarjan: The most popular place is the Chowpatty beach. Juhu, Versova beach, and Powai lake are the other sites where immersions are done.
Not interested in seeing immersion or procession, well you can see the ceremonies at the Shivaji Park, and the Siddhi Vinayak temple in Prabhadevi. Excited to be a part of the Ganesh festival? Ask Kesari Tours for a customized Mumbai tour package today.