Whether you are dreaming of magical train rides, 92-feet tall Christmas trees or endless festive shopping, Christmas in America offers options aplenty this time of year. Grab your coat and let's go…!
Heritage Highs
Head to Durango, Colorado, to hop aboard the Polar Express, a real train pulled by a real steam locomotive! This railroad town founded in the 1880s is chockful of Christmas activities, from singing Christmas carols, to sipping on hot chocolate, and visiting ol' Santa at the 'North Pole'.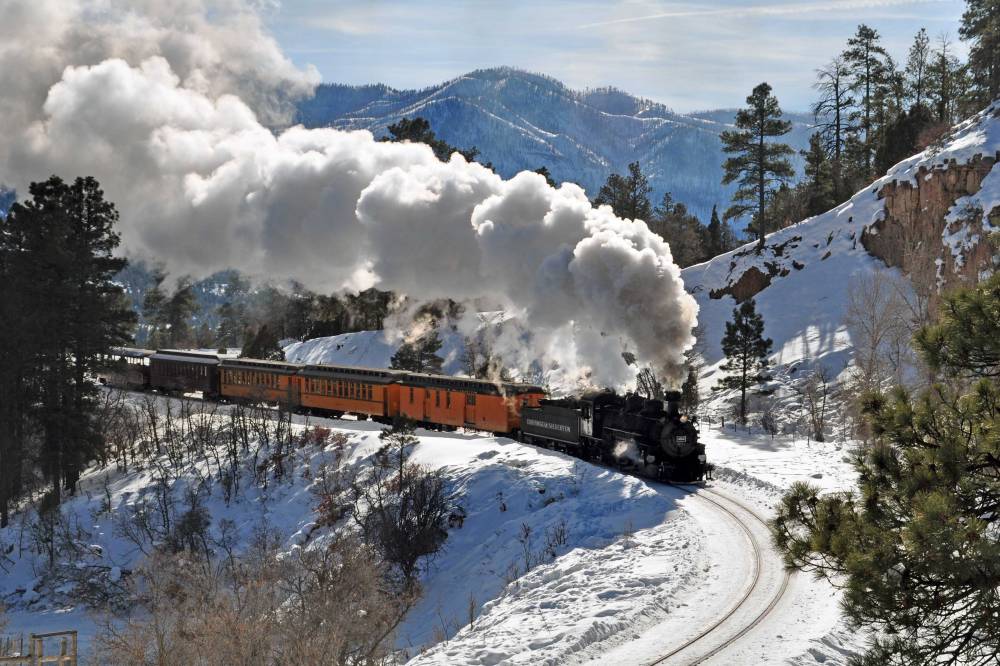 Icy Delights
The most gorgeous city in the world, New York is a must to experience Christmas in America. Treat your eyes to the glorious festive sights and sounds. Join the celebrations, whether ice skating at the Rockefeller Center, or watching the Rockettes at the Radio City Christmas Spectacular. The origami tree at the American Museum of Natural History, the laser light show at Grand Central Station and The Nutcracker Ballet at Lincoln Center… so much to see and do!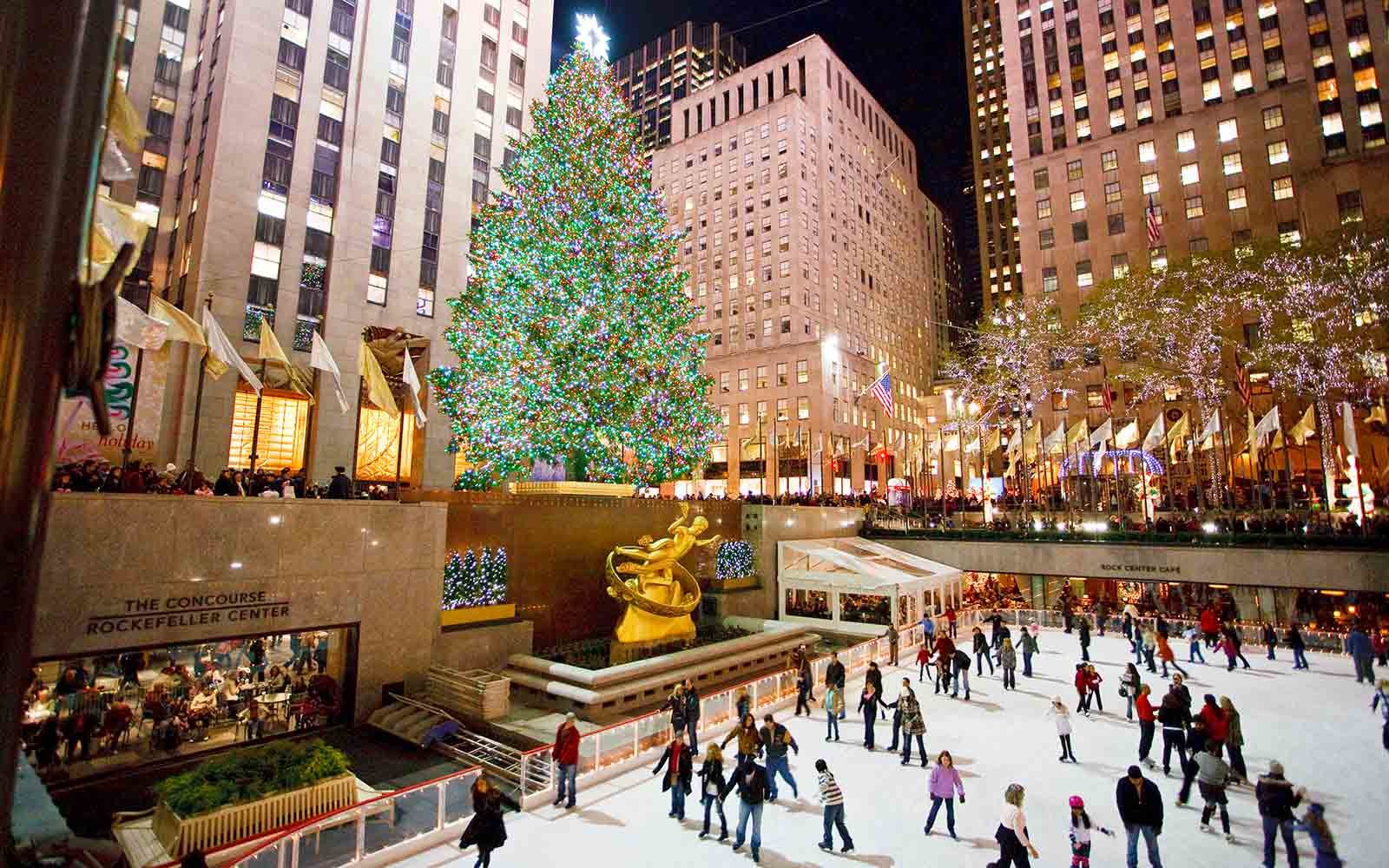 Parades & Fireworks
Disney World at Orlando, Florida pulls out all the stops at Christmas time! The Magic Kingdom beckons you to celebrate Mickey's Very Merry Christmas Party. Feast your peepers on the enchanting parade, dazzling fireworks and a magical snowfall on Main Street, U.S.A. Guaranteed thrills for the child within!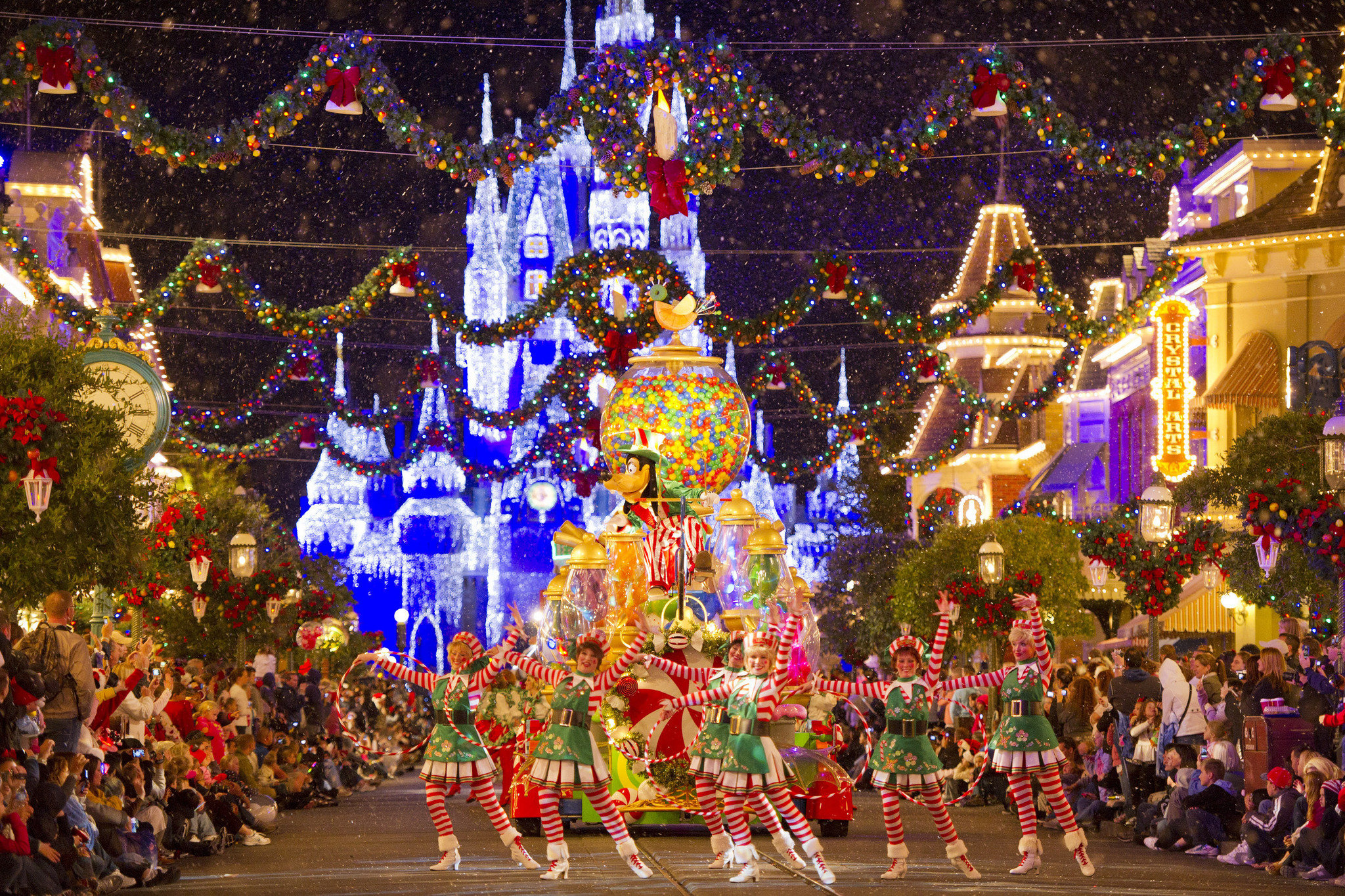 Sailing Beauties
Imagine the sight of more than 100 holiday-themed boats, sailing all a-glitter! The annual Newport Beach Christmas Boat Parade, California, a tradition since 1908, offers you the chance to enjoy these elaborately decorated, magnificently lit boats, alongside a million other people. It's electrifying!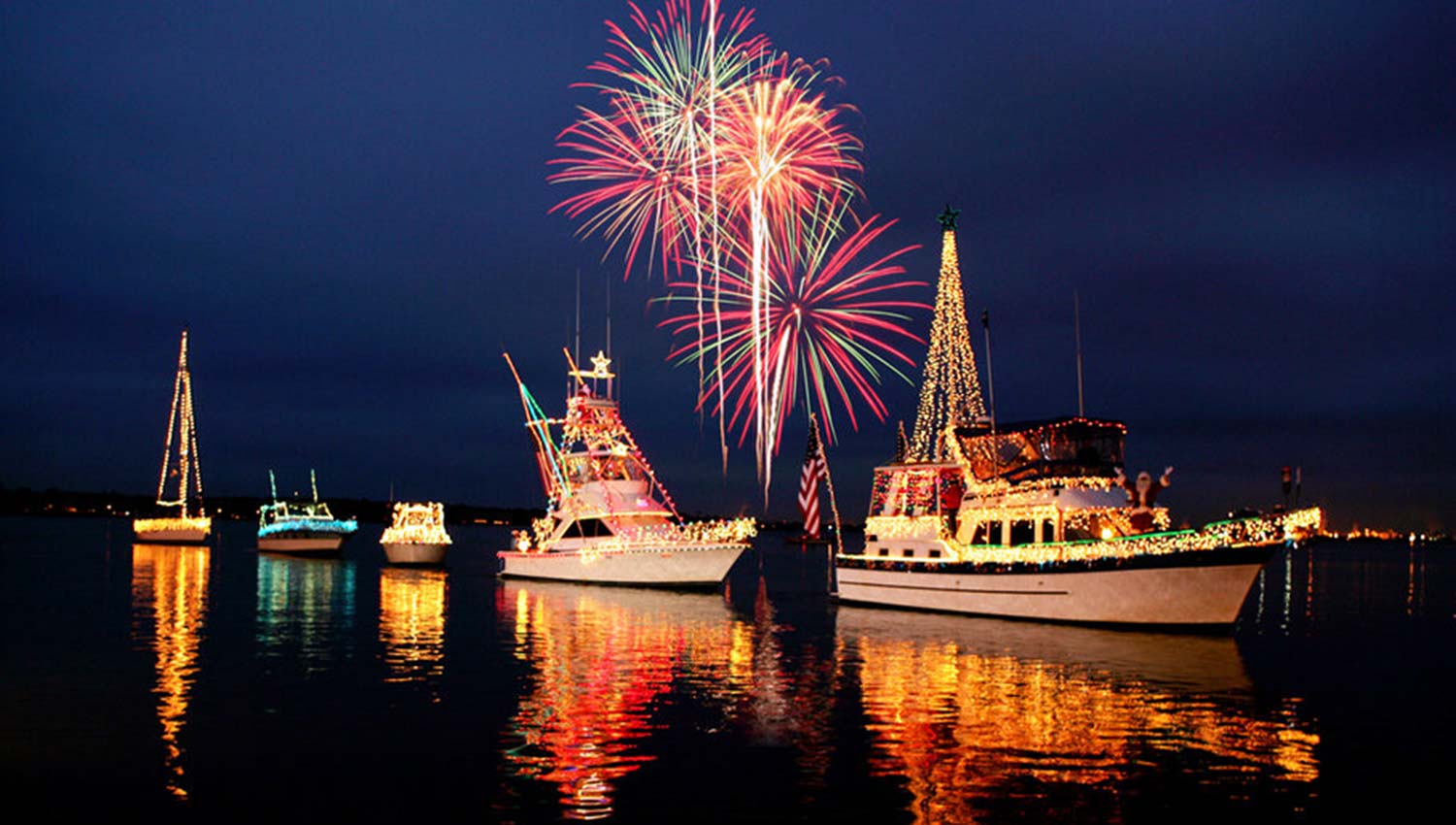 Horses & Tradition
For a shot of medieval tradition, it has got to be Woodstock, Vermont. Feel the goosebumps as you watch an equestrian parade. Join the entire town as it goes on a mass decorating spree with wreaths, garlands and lights. Sit around the yule-log fire, visit the craft fair and give thanks for the wonderful season!
Shopping Shenanigans
Bronner's Christmas Wonderland takes festival shopping to another level! Three times bigger than the average Walmart, this world's largest Christmas superstore at Frankenmuth, Michigan is crammed with 100 varieties of Christmas trees, 6,000 ornaments, 500 varieties of lights and more than a 100 nativity scenes! No wonder it draws two million people from across the world here!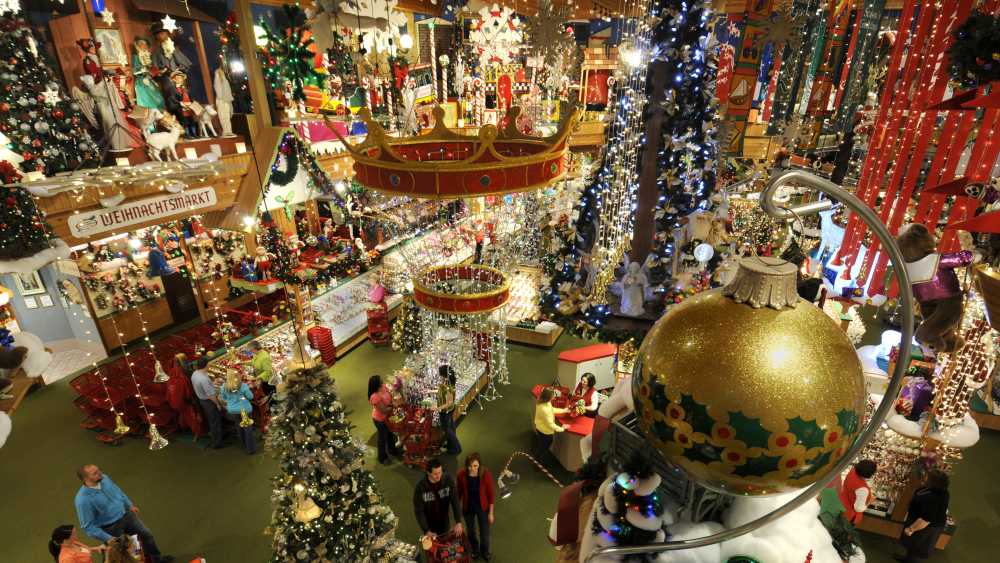 Carolling Joys
For the simple, heart-warming tradition of Christmas carols sung by candlelight in front of the beautiful St. Louis Cathedral, it is hard to beat New Orleans. Join the young and old who gather at Jackson Square, and imbibe the true spirit of the season of Christmas in America.
Starry Parade
Lack of snow does not equal lack of spirit! The 80-year-old Hollywood Christmas Parade brings star-studded glee to the heart of Los Angeles. Thousands congregate to watch the fancy floats, balloons, marching bands and equestrians troop down Hollywood and Sunset Boulevards. And there's always the added excitement of celebrity-spotting!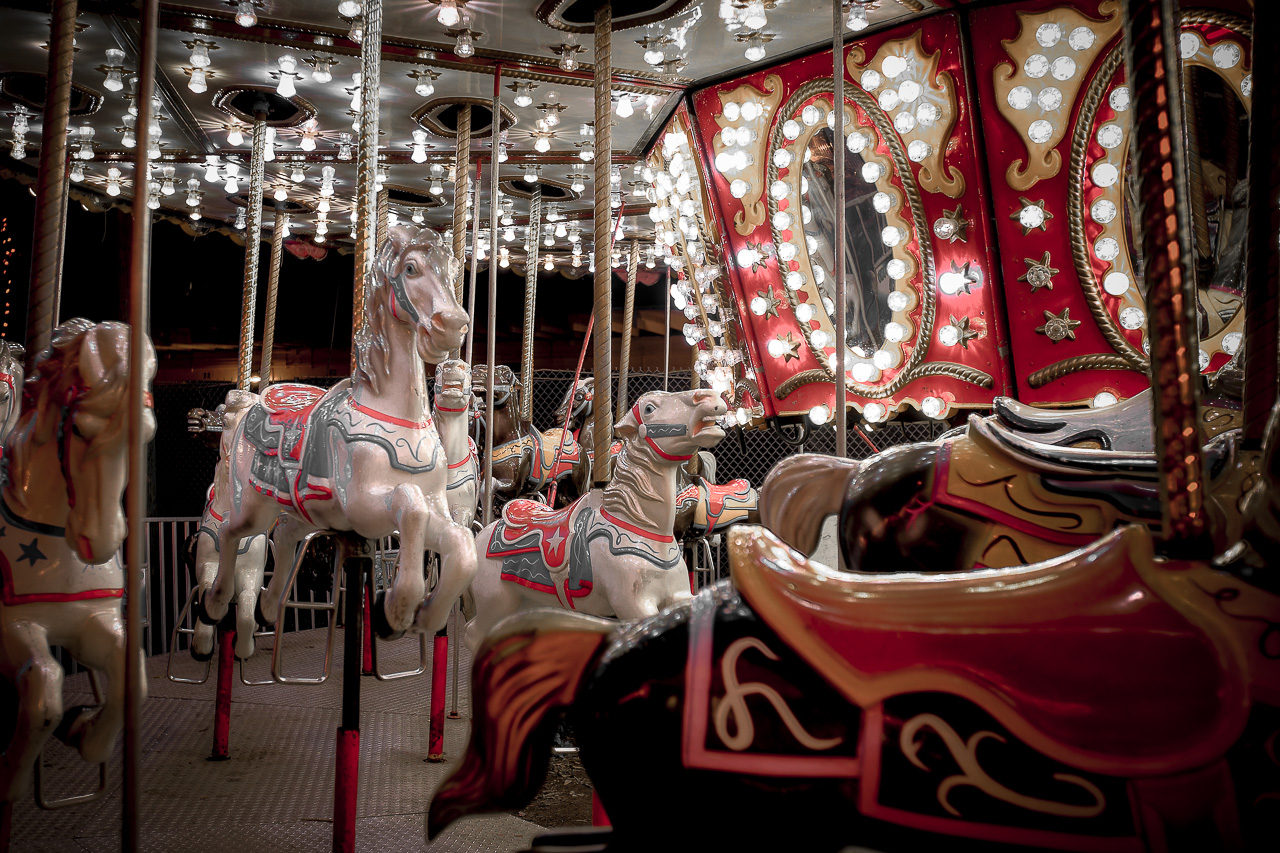 Amusement Galore
Yearning to gawk at a 92-foot high Christmas tree, stroll down the romantic Mistletoe Lane, or watch Santa enter a death-defying motorcycle cage? It has got to be Santa's Enchanted Forest in Miami! The world's largest Christmas-themed amusement park offers more than 100 rides, shows, games and attractions.