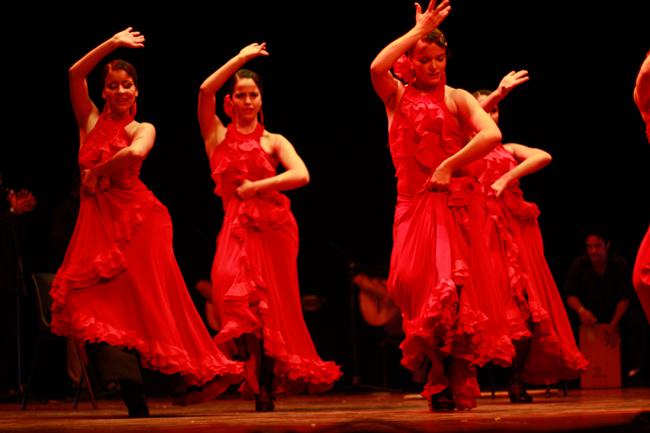 Do you have a true passion for musical arts? Travel to Spain for enjoying a flamenco vacation with live performances.If there's one sound that is associated with the glorious city Spain-That's flamenco, a real Spanish musical art which is universally renowned. You can't resist but simply admire the dramatic melodies of flamenco. Just feel its energy and the sensational rhythm; to discover the splendour of this musical genre that will hook you forever. To witness this expressive form of Dance with the rhythm of the music, contact Kesari tours and plan out thrilling holidays in Spain.
The lively cheer of the city Spain embraces people from all the corners of the world to experience the pulsating Flamenco music .Your heart will beat faster, and you will simply lose yourself to participate in the wonderful traditional Spanish Dance. Flamenco has been a source of inspiration for international musicians and stars. You will notice how you are unconsciously infected by the emotion and sentiment that this musical genre transmits. You will get an insight about the number of music variants (called "palos") such as tarantos, bulerías, alegrías and soleares.
The mesmerizing world of flamenco clubs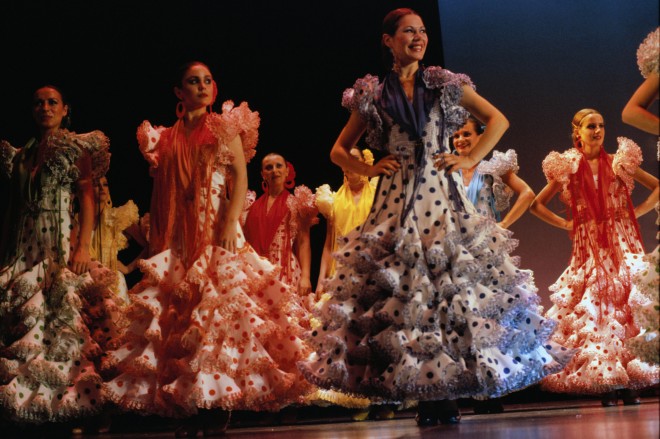 Absorb the country's vivacious cultural traditions visiting the "tablao" (flamenco club) and enjoy a night of wonderful flamenco music. While you are in Spain, make sure to visit this club to watch the flamenco singing and dance, and capture a glimpse of the decoration with traditional items, Manila shawls, bullfighting capes, and also the photographs of famous people who have visited. Contact Kesari tours for your flamenco holidays in Spain, and get into the city's unique traditional melodies. A special, cosy atmosphere during the performances, a sip of drink or sample Spanish gastronomy accompanied with some tapas or a full dinner will imbibe you with an authentic experience. You will find many clubs of this type in Spain where this amazing flamenco dance shows are hosted. But Andalusia and Madrid are the two very well known clubs where you can take a glance of this fabulous Flamenco dance shows.
Seville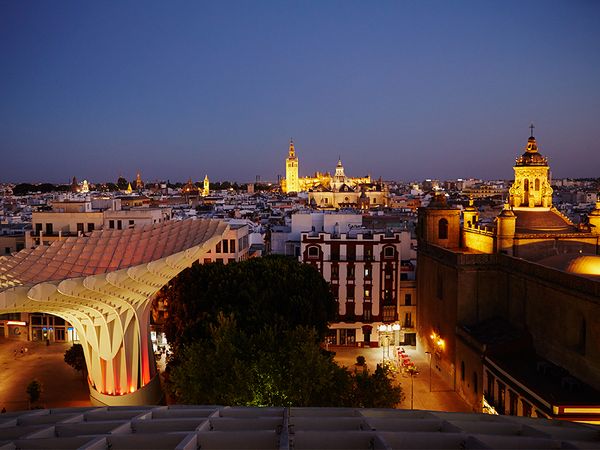 Explore the romance and charm of Andalusia, when you are in Spain. Make sure to pay a visit to Los Gallos. Nestled just two minutes from Murillo Gardens, this is one of Seville's most popular and prominent tablaos (flamenco venues).Don't miss out the superb exhibits displayed at the city's Museo del baile flamenco (Flamenco Dance Museum).
With Kesari tours, plan out holidays in Spain to catch the flamenco's actions visiting the Corral de la Morería, is one of Madrid's most historic tablaos.
Bringing together the tuneful song, smooth sound of the guitar, a powerful kind of tap dance, rhythmic clap and the stunning dance of major artists, Flamenco will surely steal your soul. The magic of flamenco awaits to entertain you in true Spanish style.