Pondicherry is a former French colony has some of the authentic French restaurants. The French being passionate about their food left their definite imprint on the gastronomy of Pondicherry. Here is our list of some of the must to try the food when in Pondicherry, with your trusted travel partner Kesari Tours to get a taste of French cuisine.
Salad Nicoise: The beautiful, colourful, sumptuous salad is from the coastal city of France Nice. The salad's main ingredients are lettuce leaves, tomatoes, tuna, anchovies, hard boiled eggs, green beans, olives, potatoes, shallots, served with a vinaigrette dressing. The salad not only looks delicious but is indeed divine. A must try when in Pondi!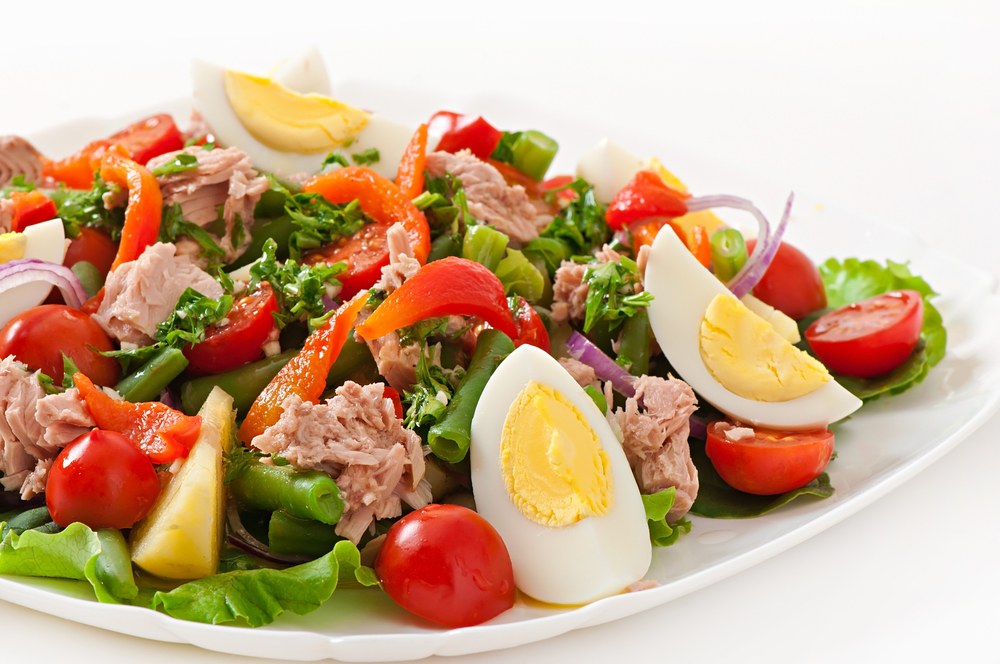 Quiche: The famous French savoury served at many cafes and bakeries across France is an open baked tart with egg custard filling. It is also stuffed with cheese, meat, seafood, and vegetables. There are several varieties of quiche like quiche Lorraine (with Bacon), quiche au Fromage (with cheese). Sometimes mushroom, tomatoes, and spinach are used as filling. The best part about this dish is that it can be served both hot or cold. And you don't have to travel far, just up to Pondicherry in India to get a taste.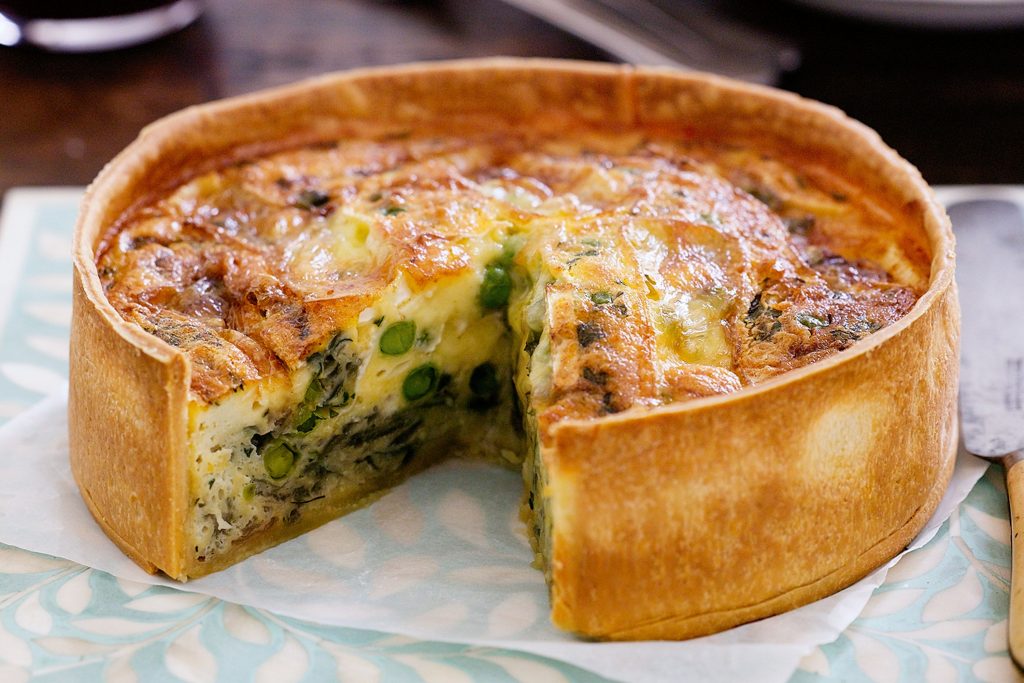 Coq Au Vin: The ultimate French chicken prepared in a pot (casserole). The chicken is marinated in wine, mushrooms, lardons, and garlic. The wine used here is mostly Burgundy. The dish has legends associated with it, which goes back to the time of Gaul and Julius Caesar (ancient). A must try at Pondicherry's French Restaurant.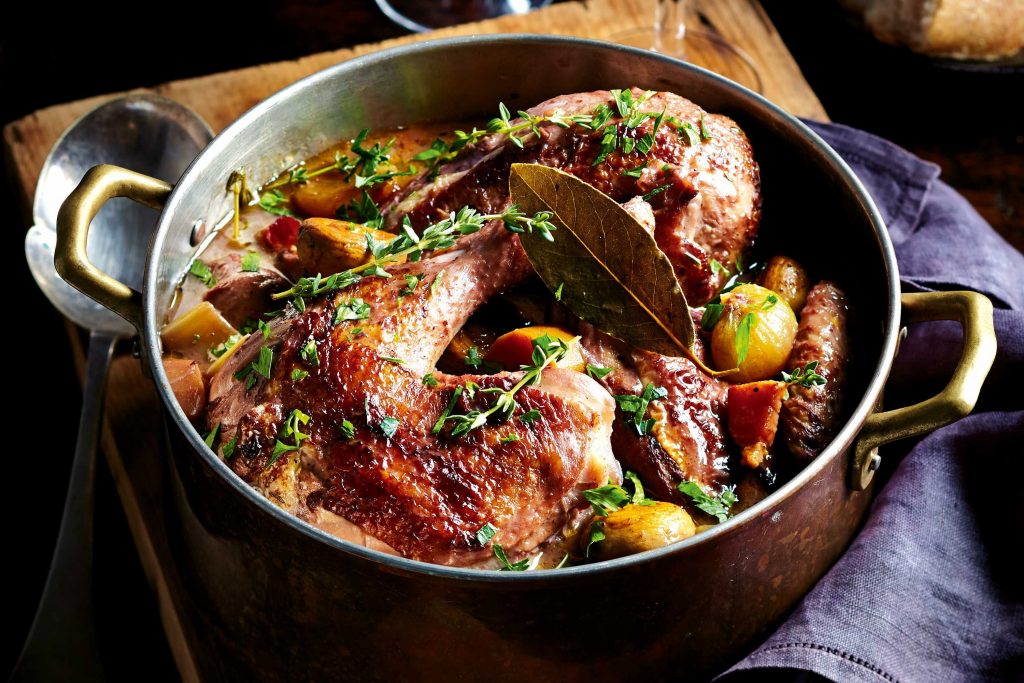 Sole Meuniere: The classic French dish prepared from the flatfish locally known as Nakku Meen or Sole fish. The fish is marinated in milk and table flour, then deep fried in butter and is served with the brown butter sauce and lemon wedges. The fish has a moist and tender central part and is crisp at the edges.
Crepes: This is something the French left behind. A very thin pancake, which is served as a dessert or sometimes as a savoury. The fillings could be of icing sugar, chocolate sauce, marmalade, Nutella, cream, or fresh banana. One of the popular options is the flambéd crepe Suzette, it has a topping of slightly grated orange peel, caramelized sugar, and sugar.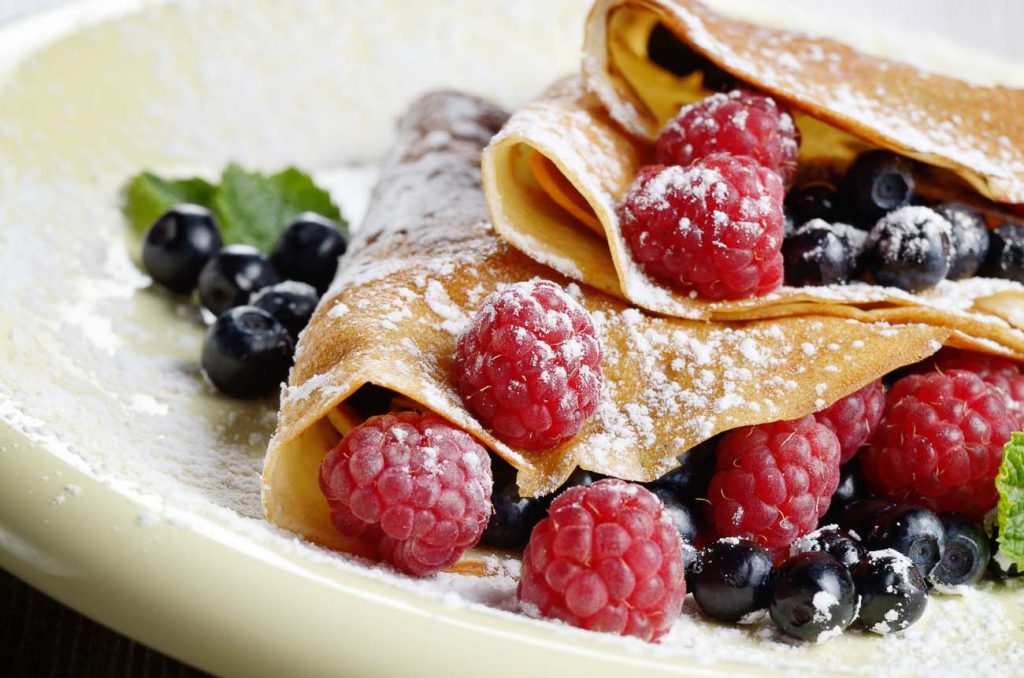 But this is not all, Pondicherry has a lot to offer when it comes to French food. The popular cheese fondue, or the sweet crème caramel, the list is endless. So, pack your bags, Book your Pondicherry tour packages and experience the hot pot of culture with Kesari Tours this little town offers