South Korea stretches over the southern half of the Korean Peninsula with China across the sea to the west and Japan to the south-east. South Korea Holidays is a welcoming dream destination witnessing a combination of technology and traditional ways of old Asia.
Seoul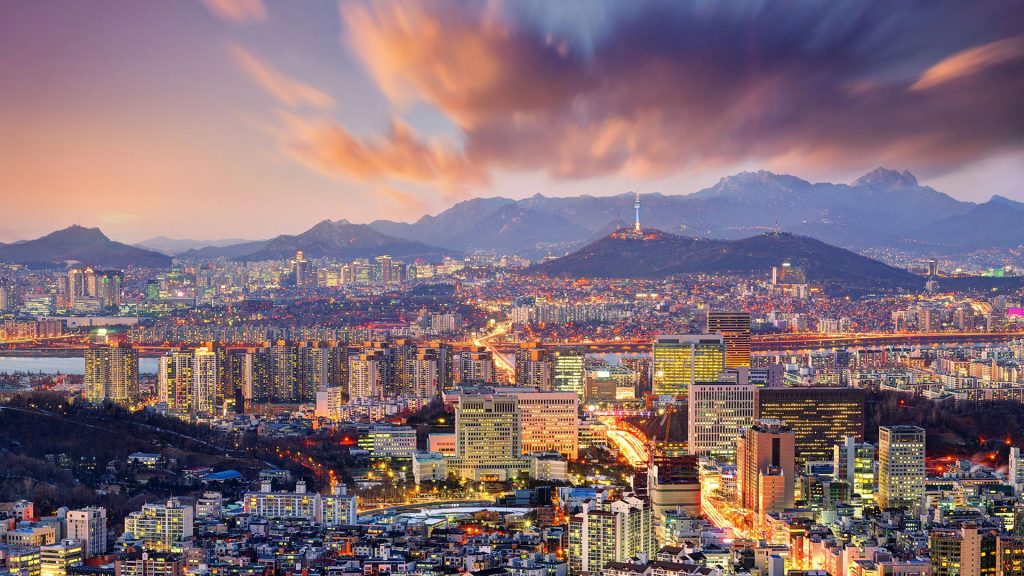 When in Seoul you must visit the palace of Joseon Dynasty which is Korea's last royal dynasty, located in the heart of Seoul. Another must be visited a place is Cheongwadae, the official residence of the president of South Korea. Unless you reserve and pay for the official tour, it will get too difficult to get in here, on your own. Reserve in advance with Kesari Tours for a hassle-free visit. The Hangang River, which runs through the centre of the city, is also a distinctive landscape of Seoul offering a phenomenal view.
Jeju-si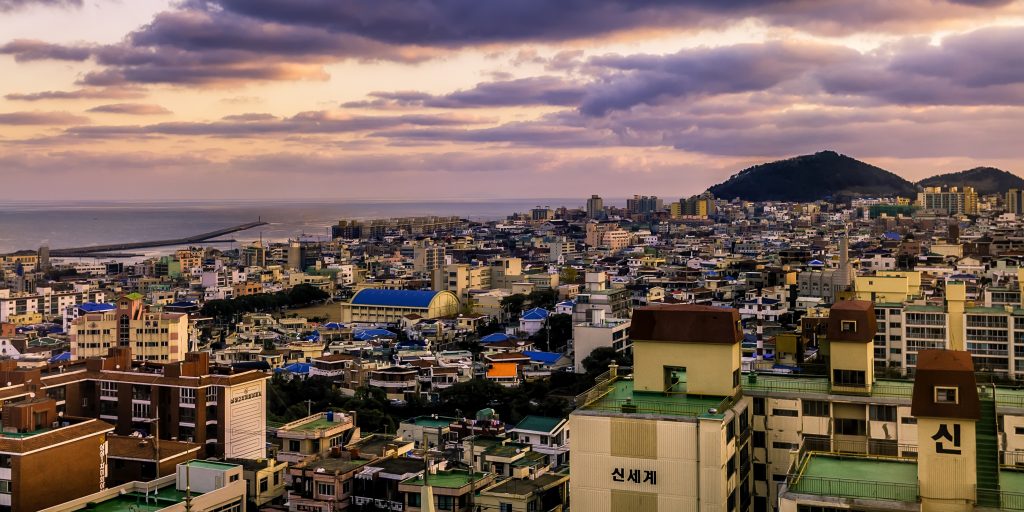 One of the best places to visit in South Korea is Jeju-si. A beautiful Island, which lies in the Korea Strait, south-west of South Jeolla province. There are so many great things to do while you are on South Korea Holidays, in this amazing Island city. You will end up buying authentic handicrafts, paintings and sculptures. Another must visit place in Jeju is Dongmun Market, a maze of interconnecting streets lined up with vendors and also the largest open-air market in Jeju. Heuk dwaeji, or black pork, is a BBQ dish which is found only on Jeju. This local delicacy is famous enough to have nearly a dozen restaurants specializing in it.
Korean Temples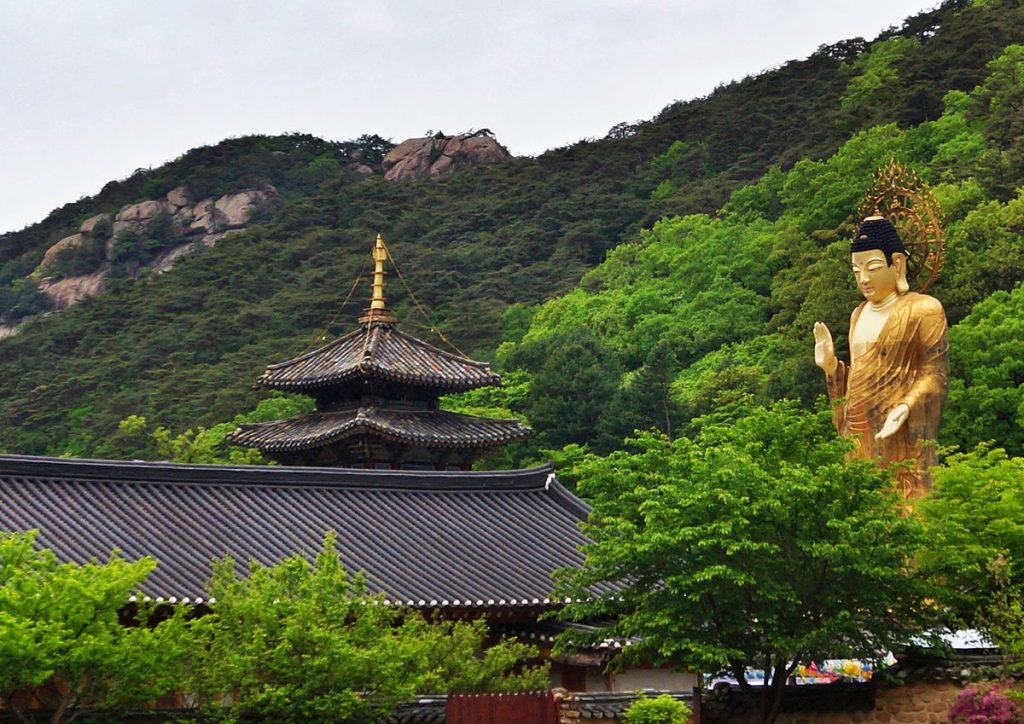 Located on Gaya mountain, Haeinsa temple houses some of the country's most precious religious jewels of Buddhism – Buddha, Dharma and Sangh. The temple stands for Dharma and Buddha's teachings. Another captivating beauty in Korean land is Samgwangsa temple, which holds its famous lantern festival annually. The beautiful lanterns create spectacular views as they light up the dark skies with vibrant colours. Samgwangsa temple was selected by CNN as one of the best spots to be visited in South Korea.
Climate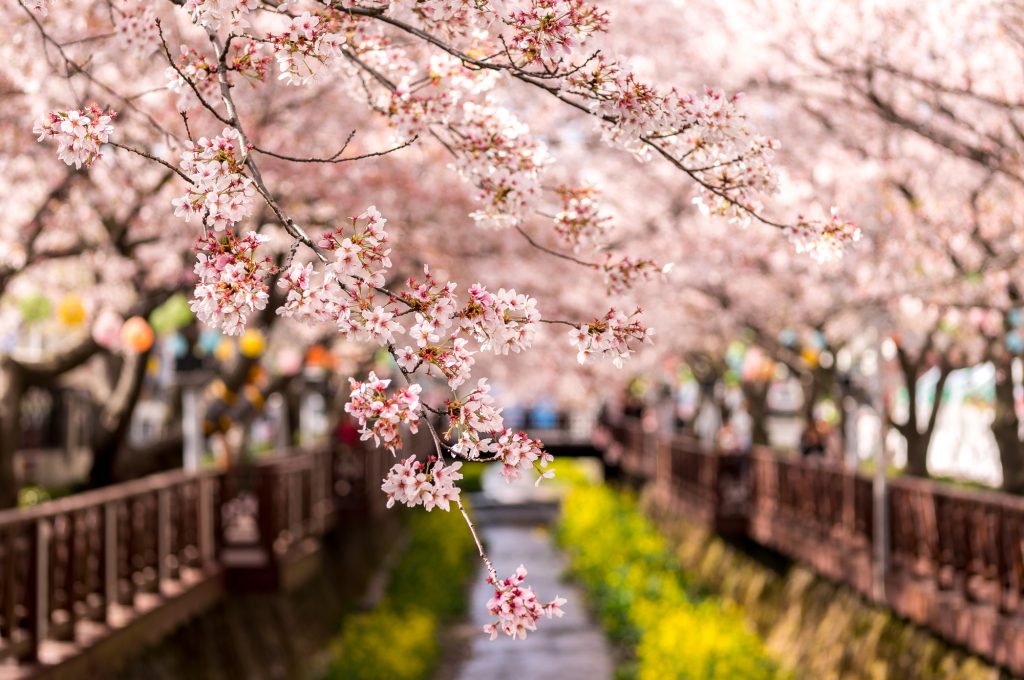 If you're planning a South Korea Holidays, plan it in one of the best of the climates! Spring is a good time of year to be in Korea. It's warm and there's not too much of rain either. The many hills in Korea come alive with soft pink cherry blossoms creating a beautiful landscape view.
Autumn, starting in September, is the best time to be in Korea. In this season, the humidity levels go low and the fall colours show up in a much finer way. Winter is a good time to go skiing or hot-spring hopping. However, January and February can be way too chilly due to Siberian winds from the north.
Set the vibe right on a South Korea Holidays with #Kesari Tours. Book today!