With the hues of bright colours, Puri comes to life with the most awaited festival of Rath Yatra that commences on the last week of June and ends with the Return Car Festival or' Bahuda Jatra' that falls on First week of July. Rath Yatra Also known as Chariot Festival or Car Festival, is one of the sensational experience for most of the people who sings dance and wait for the chariot procession from Jagannath temple.
A celebration of the grand festival Ratha Yatra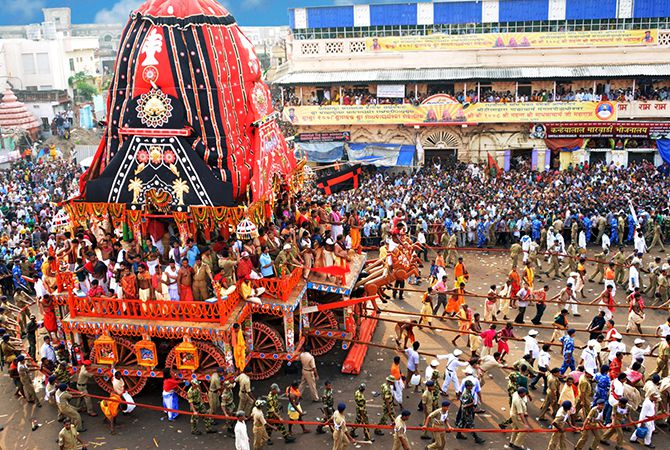 With great splendour the celebration starts with the decoration of the Raths or Chariot by myriads of devotees & volunteers. People jostle within the crowd to pull the strings and push the chariots. If you have a desire to participate in this pious act, then plan a weekend gateway to Puri, and enjoy this vibrant festival. Ask Kesari tours for a customized holiday to witness this wonderful festival. Take a picturesque of the chariot of Lord Jagannath which is 45.6 feet high, popularly known as the Nandighosa, Balabhadra's chariot with 45 feet high and 16 wheels called as Taladhvaja, and the chariot of Subhadra which is 44.6 feet high, with 14 wheels known as Devadalana.
Rituals of the Car Festival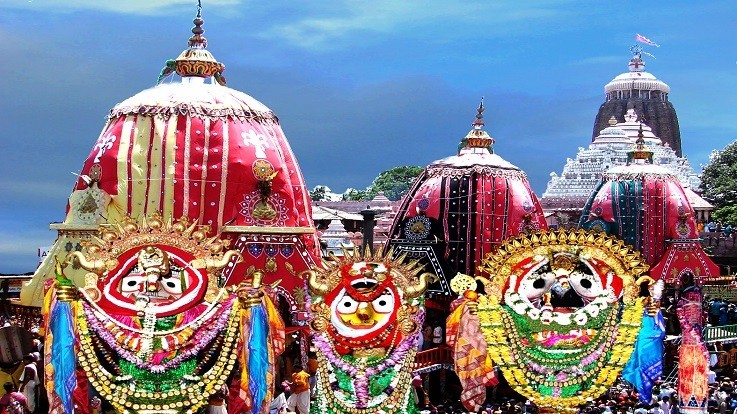 Catch a glimpse of the Chhera pahara , the popular ritual associated with the Jagannath Puri Rath Yatra 2017. The ritual starts with cleaning the area around the dieses and the chariots by the Gajapati King. Sandalwood water and powder is sprinkled after cleansing the road with a broom (gold-handled). Embark on a journey to Puri, Odisha with Kesari Tours to take the thrill of this ritual for two days. Firstly on the day of Rath Yatra the Chariots are taken to the Shri Gundicha Temple to their aunt's house where the deities stay for nine days. Lots of devotees flock together to pull the chariots till Gundicha temple. With sheer enjoyment, your heart will beat faster while you take part in the procession of the Chariots, along with the small children lining the streets to pull the strings of the golden chariots. On their way of returning back to the Puri temple the deities are offered sweet pancakes.
If you have a plan to visit Puri, then don't miss out to participate in this auspicious festival of Ratha Yatra, without which your trip will remain totally incomplete. With Kesari tours, delve into the heart of Puri to witness the holy Ratha Yatra festival celebrated with great pomp and grandeur.