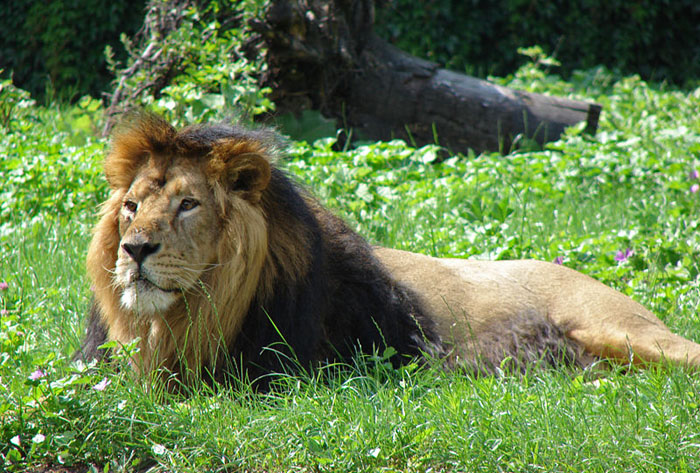 Get an adrenaline rush with the wildest adventures of the Gir forest in Gujarat. An ideal place after Africa, to see the ferocious lion is the Sasan, Gir forest Gujarat. Your heart will surely skip a beat with the tremendous excitement of watching the majestic lion suddenly popping out from the bushes.
Engulfing an area of 1, 412 sq km, Gir is one of the largest pathways of dry deciduous forest. Capture the scenic beauty of the park with the huge landscape surrounding the stunning hills, plateaus, valleys and is drained by seven marvellous rivers and a water body called Kamleshwar dam.
Wildlife safari tour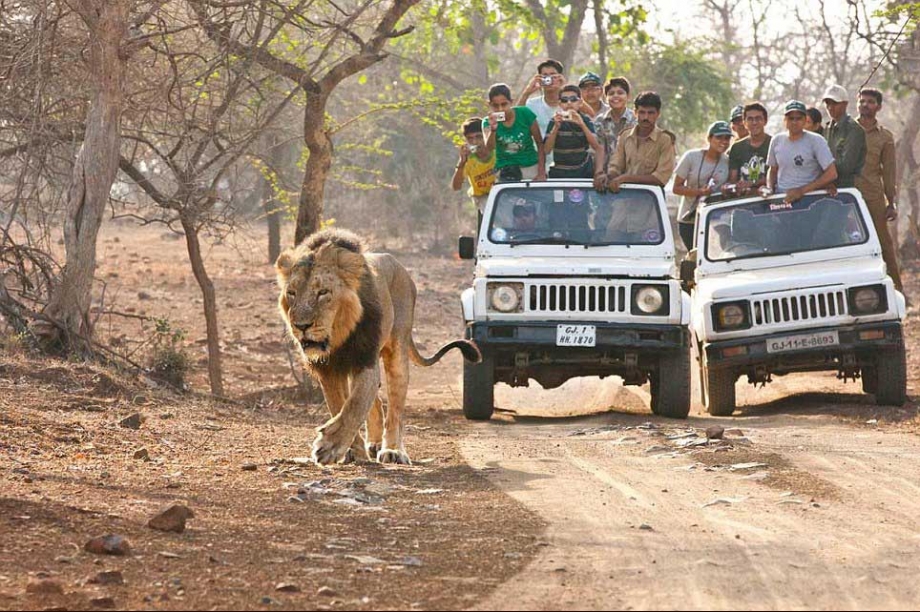 Though Gir, dwells variety of wild animals including 38 species of mammals, 300 varieties of birds, 37 species of reptiles and 2000 species of buzzing insects, the majestic charm lies in the Lion population that it abodes. This forest is popular for India's largest Leopard population. Taking a safari tour deep into the jungle, spot the Sambar, beautiful Deer, Chowsingha (Four-horned Antelope), Chinkara, Nilgai, Wild Boar, Gazelle, endangered Langur, striped Jackal, Hares and Hyena. Call Kesari tours to plan out an exciting voyage to the Girl forest, Gujarat.
Take a view of the reptiles like swamp Crocodiles, Monitor Lizards, Pythons and ample variety of snakes. If you are interested in photography, then don't miss out the golden opportunity of clicking some nice snaps of bird species like White Necked Stork, Tyrant Flycatcher, Black-headed Cuckoo Shrike, wonderful Bonneli's Eagle, Crested Serpent Eagle, Painted Storks, multicolored Woodpecker, pink and orange Woodpeckers Flamingo etc.
Don't forget to visit the Gir Interpretation Center at Devalia, which is approximately 12 kms from the Gir sanctuary. Go for an hour-long safari entering through the fenced double-gate entry. 
A charming view of the majestic lions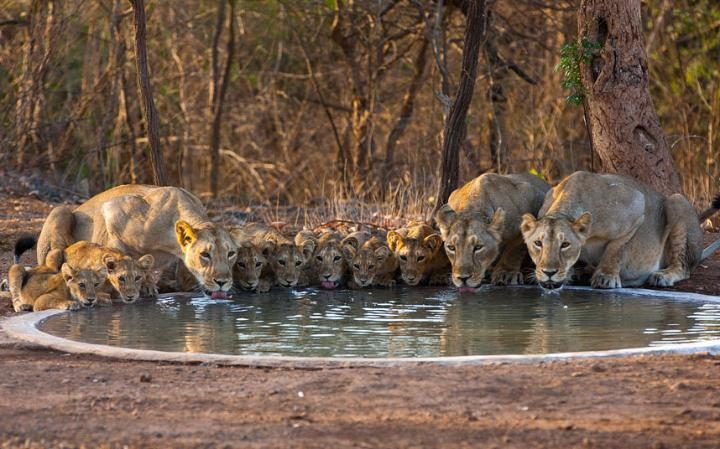 The thrilling excitement of seeing a Lion is a damn good kicker. Get a glance of the half a dozen lions, truly called the king of the jungle. Feeling excited? Get in touch with Kesari tours and plan out a wonderful trip to this forest. When you come in close encounter there is a slight shiver that runs through your whole body. Isn't it? Just remain calm and patient to spot a lion inside the dense forest. Watching the royal beast walking gracefully through the wild forest will simply bewilder you.
Gently sloping hills, undulating terrain, eight perennial rivers, loud roars of lions and their echoes deep in the valleys, frightened voice of the deer and langur, birds of prey gliding in the sky, subtle leopards lurking in thick dense forest -all these make up what we call Gir, a truly wild and adventurous forest. Contact Kesari tours and quickly plan out your holidays to discover more about this adventurous Sasan Gir forest.