Looking for places to add to your travel bucket list ideas for your next vacation? Tired of the oft-visited places and looking for unexplored ideas? From larger-than-life classics to exhilarating new destinations, to adventure meccas, beautiful places across the world; Kesari Tours has selected 8 travel bucket list ideas for you.
Northern Lights-Nature's Great Display
The Northern Lights in the Arctic region should be a must visit place in your bucket list vacations. Plan your tour to Sweden, Iceland, Norway or Canada and be the part of the multicoloured and mysterious show, where the night sky lights up suddenly with a stunning glow to swirl and twist as any heavenly lava lamp. A trip to the northernmost parts of the world is an adventure and a trip of a lifetime.
Float on the Dead Sea
Want to float like any other cork does on a water body? Well, you can do so at the Dead Sea. Located between Jordan, Palestine and Israel the Dead Sea is known to have the highest concentration of salt anywhere in the world with seashores 423m below the sea level. Enjoy a relaxed, buoyant and restful experience when you take a dip in the sea. Make sure you don't dive, dip your head or face in the water or enter the water if you have bruises or open cuts.
Great Wall of China
Dating back to the 7th-century BC, The Great Wall of China is also one among the top bucket list destinations for you. Just pack your bags and put on your sports' shoes to experience an adventurous and an enjoyable walk to the ancient fortifications of the Great China Wall. Do not miss visiting its frequently visited section called the Badaling that was rebuilt during the 1950's. It is one of the New Seven Wonders of the World.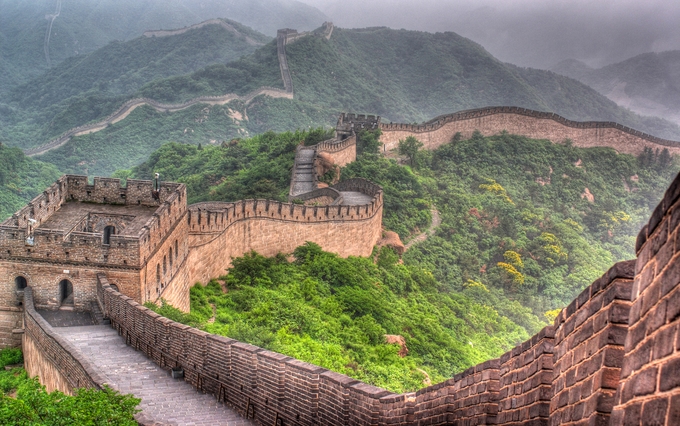 Machu Picchu Trek
Located at 2430m above sea level on a mountain ridge, Machu Picchu is an Inca citadel of the 15th century and a perfect tourist spot to visit at least for once in a life. Experience a Machu Picchu trek or a take a train that crosses the gorge of the Urubamba River to reach the fabulous and mysterious Inca City, which was once hidden from the world. It is a prime tourist attraction and the popular archaeological site in the world.
Galapagos Islands
If you are a nature lover, then the Galapagos Islands is the place to add to your travel bucket list. Home to many endemic species and living creatures Charles Darwin studied, the Galapagos Islands inspire you to think about the whole world in a different way. With a fragile ecosystem and isolated volcanic islands, Galapagos Island highlights the aspect of biodiversity in a far better way.
Safari Tour in Tanzania and Kenya
Embark on your safari tour to Kenya and Tanzania to soak you in the beauty of Mother Nature and see many wildlife creatures on your safari tour. With an opportunity to view Big Five wildlife creatures i.e. elephant, buffalo, lion, rhino and leopard in only one go Kenya and Tanzania safari tours are must-sees in your bucket list holiday destinations.
Cosmopolitan Greek Islands
Looking for the ultimate bucket list ideas? Just plan your trip to the uber-luxurious and cosmopolitan Greek islands. Home to arid and parched areas with exotic beaches and lush green trees, the Cyclades islands in Greece are the best places to visit once in a lifetime. Do not miss visiting Mykonos and Santorini in the Cyclades to get picturesque sea beaches and enjoy the ultimate nightlife.
Underwater Life in Maldives Islands
Finally, you should go for a tour of the Maldives Islands. Dazzling turquoise waters, emerald green specks, tall palm trees leaning towards the sea, white powdery beaches with crystalline white sands combined with clear waters of the sea, there are many reasons, which will entice you experiencing underwater life in this beautiful planet.
There are other places too that can be added to the travel bucket list. You can check with Kesari Tours for more information on holiday packages to various places.