Do you have plans to go on a vacay with your loved one? Are you planning to visit the most romantic places in the world after getting hitched? Are you looking for romantic places you can visit any time of the year? If yes, then you should look at Kesari Tours leading international romantic destinations list to spend your time with your life partner for sure.
Paris -The honeymoon capital
Home to the world-renowned Eiffel Tower, Paris entices you with plenty of sightseeing options to be a perfect place to enjoy your honeymoon with your better half. Do not miss to capture photos of the romantic evening in the city of lights. Moreover, sailing across the Seine lets you make the most of Paris, one of the leading romantic gateways worldwide. Other activities you can indulge in the city include a view of the picturesque river Rhine and the magnificent Alps, romance in the Victorian style or experience a cart ride around the cobbled boulevards of Paris.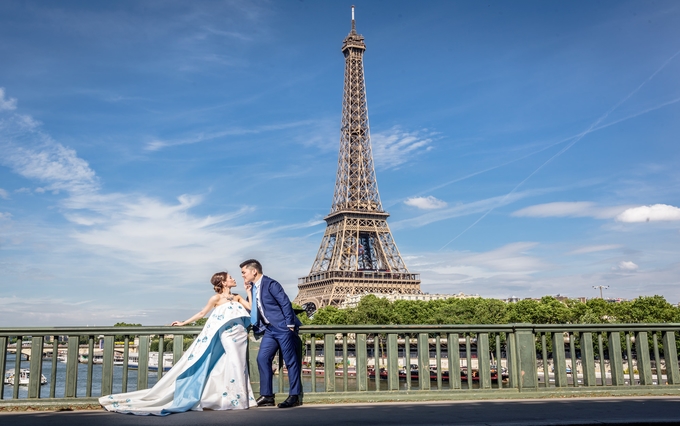 Seychelles-A Perfect Honeymoon on Sandy Beaches
Want to experience a romantic honeymoon on the golden sea beaches, just fly to Seychelles, recognized as one of the most popular weekend gateways for couples. Whether you opt to visit and stay at Mahe Island, Cousine Island or La Digue, you can expect to have a fabulous honeymoon tour, making it memorable for life. Don't forget to enjoy a romantic walk with your life partner in the virgin rainforests, enjoy and try the varieties of water sports and get the most luxurious private stay at villas on one of the Seychelles islands.
Fiji Islands-A Perfect Place to Enjoy Sunbathing with Your Love
If you are a beach lover or nature lover you can choose a trip to the Fiji Islands, the best romantic weekend gateways to enjoy special moments with their newly married partner. Whether you opt to explore deep jungles, view the beauty of sky blue waters, enjoy sunbathing on the splendid beaches or simply enjoy the sunset view there, you can enjoy an ultimate experience in your honeymoon tour.
Take a break from your regular sightseeing, to experience the best of pampered relaxation when you try a couple spa and participate in water sports available in the mentioned honeymoon destinations. Furthermore, as a home to popular romantic restaurants, Fiji Islands let you have a fine dining experience with your beloved partner.
Bangkok –Home to Street and Floating Markets, Skyscrapers and Restaurants
Bangkok, the capital city of Thailand has also remained at the top of the list of couples' gateway worldwide. With many skyscrapers to view, floating markets and street markets to explore at your leisure, famous temples to explore; the city has everything to entice visitors here at least once in their life. Bangkok has plenty of attractions and the best of restaurants to let you enjoy popular Thai food with your new better half. Moreover, to get some relaxation, make sure you enjoy the popular Thai massage and experience a romantic cruise in the lap of the nearby Chao Phraya River.
Bali-an Indonesian Island and a Perfect Honeymoon Spot
With towering volcanoes, tropical shores, paddy fields, dense jungles and dense greenery combined with cultural offerings and lively nightlife, Bali in Indonesia is one of the most romantic places in the world you can visit with your life partner. Don't forget to visit the Uluwatu peninsular surrounded by Suluban and Balangan beaches to make your honeymoon tour to Bali memorable.
To get a start on your romantic holiday away from the stresses of the city, connect with Kesari Tours to know more.