Thailand has been a travel favourite for most across the world. Home to stunning tropical beaches with sparkling azure waters, glittering temples, friendly culture with an incredible history, Thailand gives you many reasons to experience a Thailand vacation and refresh your mind and body from its stressful life.
Thailand is loud, garish, with plenty of options for everything from sightseeing through the day, to exploring its floating markets to its famous Buddhist monuments and temples to adventure sports. There is something for every discerning tourist in this country.
To get you started, Kesari Tours has put together a Thailand Travel Guide
Thailand is a major travel hub in the Southeast of Asia. With famed white sea beaches, lush jungles, excellent diving options, ziplining, delicious food, friendly and affordable prices, Thailand is a perfect place to visit with friends and family. Moreover, you can refer to the Thailand tour guide if you are looking for a convenient and easy backpacking trekking trail. The best part about travelling to Thailand is that you get everything, whether accommodation facilities (guesthouses and bungalows), restaurants, street food centres, transportations and activities at the most budget-friendly rate.
Where to go in Thailand
With many places to visit in Thailand, including an electrifying nightlife in most of its cities, you will never be disappointed, whether you are an adventure lover, a foodie or simply want to experience your family tour.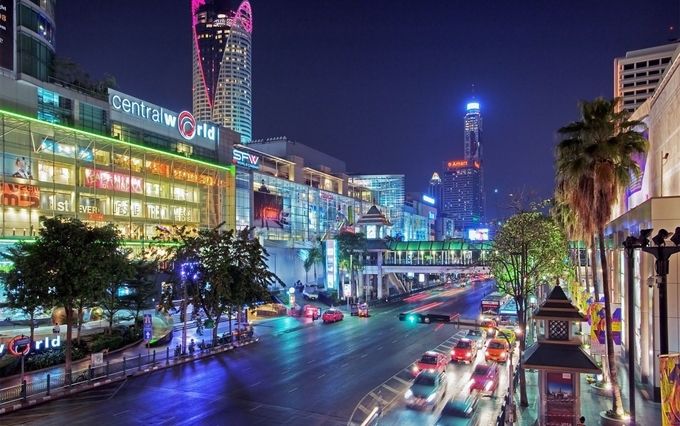 Bangkok-the Capital City
Known for its vibrant street life and ornate shrines, Bangkok, the capital city of Thailand always gives a warm welcome to its visitors. Home to dazzling temples like the Wat Arun and Wat Pho Temples, the spectacular Grand Palace, Chinatown and the world-famous floating markets, Bangkok has everything to entice you into making your trip to Thailand.
Chiang Mai
Known as the former place of Lanna Kingdom, Chiang Mai in Thailand lets you take a break from the hustle of the city to explore its pristine and green lush countryside rainforests, churning waterfalls, markets, peaceful villages and elephant sanctuaries nearby or simply walk along the backstreets.
Phuket-the Biggest Thai Island
Your tour to Thailand remains incomplete if you do not visit Phuket, the biggest island in the country offering a variety of pleasant experiences, like diving, lazing around on the beach, tasting the mouthwatering food and many exciting and adventurous activities. Don't miss visiting the Patong Beach, a popular beach on the Phuket Island.
Golden Triangle
Golden triangle is the meeting point of the Ruak River and Mekong River, where you get a pleasant shopping experience in the nearby markets and find Buddha statues.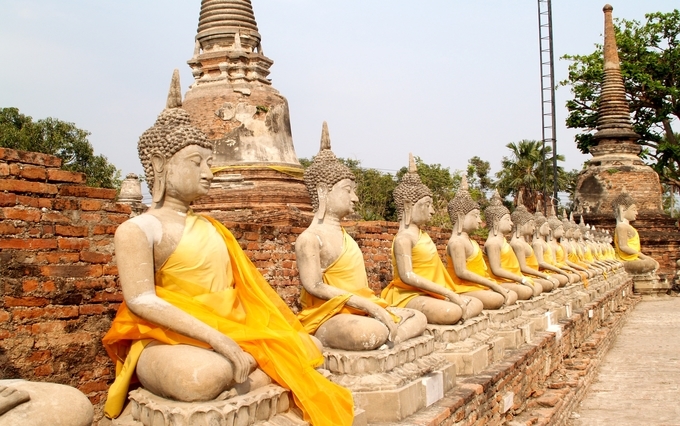 Thailand Travel Tips
If you are planning a trip to Thailand, you should follow these tips for a safe and memorable journey.
Backpacks
Your backpack should essentially include stoles and scarves to cover your head while visiting temples, prescribed medicines, beach hats and sunscreen to play water sports, power bank, re-hydration sachets, trekking shoes and torchlight.
Currencies and Important Documents
Make sure you are carrying a minimum 5,000 Baht (Thai currency) per person to pay for Visa and essential expenses. In addition, you should keep your original passport valid for a minimum of 6 months, 2 passport size photos, international debit and credit cards. Moreover, activate international calling on your mobile connection before you move to make your journey to Thailand or better yet consider buying a new SIM for the travel duration.
Other Important Safety Tips
While enjoying the nightlife in the cities, you must adopt a few general safety tips, such as avoid getting drunk, avoid visiting dull and unlit areas, and never leave your drink unattended at the club. Moreover, to assure further safety, opt to carry cash in different places on your person or purse.